A multi-disciplinary university, IPCB offers well regarded degrees in science, arts, education, health, management and agriculture. It is increasingly one of the most popular universities in Portugal for higher education studies.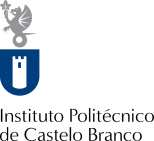 Castelo Branco (Portugal)
Avenida Pedro √Ālvares Cabral, 12
Tel. 00351272339600
The IPCB has six schools that offer high standard degrees across several disciplines including science, arts, education, health, management and agriculture. The University also has a good reputation for research and it has strong partnerships with important national scientific Institutions and it develops research and development projects with several European institutions. IPCB is proud to actively contribute to the region's growth through regional development and the improvement of the city of Castelo Branco's quality oisf life.
The IPCB has a strong international outlook, and the university views 'opening the doors to the world' as an important vehicle for its internationalisation strategy. The experience of studying at a higher education institution in another country is a valuable one and a good way of increasing a student's knowledge and skills - not only scientific and technical, but also life skills such as linguistic ability, and cultural awareness which are increasingly recognized and valued by the labour market. IPCB also understands the importance of international students and the instinsic value of international and cultural exchange and knowledge transfer for higher education institutions. Our university will try to make your stay a remarkable and enriching experience.
The IPCB has a strong and growing reputation for excellence in Portugal and aboad and in recent years it has become the most popular Portuguese university with those looking for Higher Education studies. According to the Higher Education Administration, the IPCB had a search rate of 542%, ranking it in first place amongst sought after Higher Education Institutions in Portugal.