Popular with international students, the University of Warsaw in Poland offers a broad range of courses, including English-taught courses, in humanities, social sciences and natural sciences.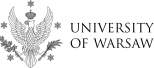 Warsaw (Poland)
Krakowskie Przedmieście 26/28
Tel. +48 22 55 24 043, +48 22 55 24 048
The University of Warsaw has a good international reputation and many programmes offered perform well in international rankings, including in the Times Higher Education World University Ranking and the Academic Ranking of World Universities (also known as the Shanghai Ranking). The rankings also see The University of Warsaw as the best university in Poland and one of the leading universities in Europe. The quality of education at the University of Warsaw is also confirmed by the annual appraisals conducted by the university itself, which show that the majority of students are satisfied with their selection of the university and educational programme.
Overall, nearly 60,000 people study at the University of Warsaw every year. The candidates are offered a very broad range of courses in the fields of humanities, social sciences and natural sciences, as well as many interdisciplinary courses combining knowledge and skills of many disciplines. In addition to the modern languages curriculum, the University of Warsaw offers twenty study programmes in English. In Polish-language courses, students are offered the selection of some 2,000 subjects taught in foreign languages. Offering courses in over 40 languages, the University System of Language Provision is a model to other European institutions of higher education. The leading concepts of the University's activity are the unity of teaching and research, and the harmonious development of all branches of knowledge represented in its curriculum. The University employs 3,500 scholars, one quarter of whom hold professorial titles. The University of Warsaw community includes 3,000 international students, doctoral students, employees and grantees of, among others, the Erasmus and Erasmus Mundus programmes. With respect to academic exchanges, the University of Warsaw stands out not only in Poland, but also internationally, being one of the leaders of the European Commission ranking issued as part its assessment of student exchange at over 3,000 institutions of higher education in the entire Europe. Thanks to Poland's membership in the European Union and the Polish universities' participation in the European Higher Education Area, international students may feel at home at the University of Warsaw. The ECTS system and other solutions of the Bologna process guarantee full student mobility and make it possible to pursue education in any member state.
http://en.uw.edu.pl/practical-information-for-visitors/campuses-and-facilities/campuses/