A French Graduate School in Computer Science and Mathematics engineering, EISTI has campuses in Cergy, in the North West of Paris, and in Pau, near the Spanish boarder.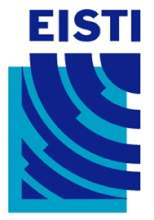 CERGY (France)
EISTI Avenue du Parc 95011 CERGY Cedex +33 1 34 25 10 10
Tel. +33 1 34 25 10 10
EISTI is accredited by the French Ministry of Higher Education and Research and the Engineering Board (CTI), and it is ranked amongst the best engineering schools in computer science. EISTI offers two master's degrees entirely taught in English in Big Data and Quantitative Finance.
See videos for Quantitive Finance master Degree : Student Testimony and Presentation; See video for Big Data Master Degree
The specializations offered in the French engineering curriculum are: Engineering in Cloud Computing, Embedded systems, Image and Interaction Man-Machine, Business Intelligence, ERP integration, Cyber security, Data Science, Engineering mathematics and computer simulations, Financial engineering. EISTI has a strong international outlook. Some 14.5 % of its 1,300 students are international students, and EISTIS's Office of International Relations has signed 54 Educational cooperation agreements in 31 countries. The Office of International Relations welcomes all international students - and an orientation week with a one day trip in France is specially organized for them free of charge. In 2015, this trip will be to Normandy. Accommodation is booked for all the students.