Mälardalen University (MDU) is a modern and progressive university, focusing on collaboration for sustainability. It's located close to Stockholm in a region full of multinational companies.
Dare to challenge. Dare to be challenged. More than just words to MDU.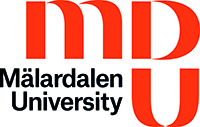 Västerås (Sweden)
SE-72123, Mälardalen University, P.O. Box 883, Universitetsplan 1, Västerås, Sweden
Tel. 4621101300
Mälardalen University (MDU) has campuses in Eskilstuna and Västerås, located on the north and south sides of Lake Mälaren, in the expansive Mälardalen region. Around 20 000 students study courses and programmes in Design and Communication, Economics, Healthcare, Education, Engineering, Chamber Music and Opera.
At MDU research is carried out in many disciplinary domains to solve problems in society, whereby research in Future Energy and Embedded Systems is internationally prominent. MDU enjoys a close collaboration with the private and public sectors, which contributes towards the better health of people and a more sustainable planet. In fact, collaboration is so important for us that we call it a part of the University's DNA. As one of only five universities worldwide MDU is a Preferred Research Partner to AB Volvo.
Mälardalen University's Vision
A progressive and collaborative university where together we form a sustainable future
MDU's new Vision was introduced on 1 January 2021. It has been developed in dialogue with employees, students and collaborative partners and looks ahead to 2030. The Vision is based on three main components:
MDU is a progressive university
In a changing world, MDU offers flexible, innovative and high-quality research and study programmes with technical excellence that encourages curiosity, innovation, critical thinking and lifelong learning among students.
MDU creates value through collaboration
The co-producing research and education environments are engines for knowledge development and innovation. Thanks to a unique collaboration between academia, civil society, the private and public sector, value is generated in a global society.
MDU helps shaping a sustainable future
On a scientific basis, with its inclusive approach and long-term perspective, MDU's research and education promotes social, ecological and economic sustainability.
Dare to challenge. Dare to be challenged. More than just words to MDU, who use this as a guide in the everyday work. As a student at MDU you will notice it through the modern teaching methods, the interaction with industry and business throughout your studies, and the ways things are done. You will also notice how attractive this makes you to employers once you graduate.