Engineer your thinking at the SUI - we offer Master Degrees in Berlin and Salzburg. Specially set up for a globalised world, our English-language progammes offer the skills and networks needed for international success.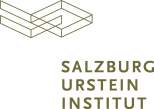 Salzburg (Austria)
Salzburg Urstein Institut GmbH
Tel. +4366488295399
We bring the fresh spirit of a newly founded institution, yet we benefit from a long tradition of science in Europe. Our faculty consists of internationally experienced experts in their fields - and they are ready to pass on all their knowledge and skills in a uniquely new way at our University of Applied Sciences in Berlin and Salzburg. You will learn to excel in business and science on a global scale, not just learning but learning to apply knowledge in a sustainable way with a long-term perspective and surrounded by a great network of enterprises and professionals with a wide variety of internship opportunities. Our curricula and our research approach are tailor-made for a globalised world - designed for intercultural exchange and benefiting from the various backgrounds of everyone involved. The non-mandatory Cultural Practice Programme we offer guarantees a wealth of informal off-campus learning for maximum experience and network. For a sneak preview, ask about our Learning by Travelling programmes!