Study in Estonia is a cooperation platform of institutions of higher education in Estonia to increase visibility of Estonia as an attractive study destination and promote the possibilities for studying for international students.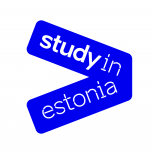 Tallinn (Estonia)
Tõnismägi 11
We provide students with all the necessary information about studying in Estonia, including information on institutions, programmes, scholarships, application deadlines, requirements etc.
Estonian universities offer more than 250 high-quality degree programmes in English, with internationally recognized diplomas and scholarship possibilities. With world-class research facilities and infrastructure, students here get the maximum experience.

Universities in Estonia teaching in English:
• Estonian Academy of Arts
• Estonian Academy of Music and Theatre
• Estonian Business School
• Estonian Entrepreneurship University of Applied Sciences
• Estonian University of Life Sciences
• Tallinn Health Care College
• Tallinn University
• Tallinn University of Technology
• Tartu Health Care College
• University of Tartu
Why Estonia?
Estonia (or e-Estonia) is a leading digital society with 99% of its services online. We have e-solutions for almost all aspects of everyday life ─ from health services to starting a business. Our entrepreneurial spirit and passion for innovation has sparked such successful Estonian startups as Transferwise and Starship Technologies. We believe that anyone who shares our passion can be Estonian. That is why we developed e-residency, which allows for anyone in the world to easily start and run a global business in a trusted EU environment.
Estonia is a country of contrasts ─ in addition to technology, we value nature. Over half of Estonia is covered by forests and we pride ourselves in being one of the countries with the cleanest air, not only in Europe but in the world.
Admission requirements
All applicants to Estonian universities' degree programmes are required to have a qualification giving access to university studies in their home country. Applicants also need to present a certificate of English skills. Depending on the institution and programme there might be additional entrance tests such as an interview, written essay, portfolio etc. For more information on admission requirements visit https://studyinestonia.ee/general-requirements
Course duration
The average length of a full-time higher education programme in Estonia is 3 years for Bachelor studies, 2 years for Master studies and 4 years for Doctoral studies.
Tuition fees & Scholarships
Doctoral/PhD level programmes in Estonian public universities are tuition free. For Bachelor and Master level programmes, the fees can range from 2000-11 000 euros per academic year. For some programmes (mainly IT and engineering), applicants are eligible for a tuition fee waiver based on their application results. Find out more about programme fees here: https://studyinestonia.ee/study/programmes
Learn more about the available scholarships here:
https://studyinestonia.ee/study/scholarships
Study in Estonia Student Ambassadors
Curious about studying and living in Estonia? Study in Estonia Student Ambassadors represent their universities, home countries, and student life in Estonia to international students considering higher education in Estonia. Get a glimpse of what it is like being a foreign student in Estonia and receive the latest student advice based on hands-on experience.
Read more about the Study in Estonia Student Ambassadors' experiences in our blog https://studyinestonia.ee/blog or contact the Ambassadors by email: studentambassadors@studyinestonia.ee
Contact information
Website: https://studyinestonia.ee/
Email: info@studyinestonia.ee

FAQ's
https://www.studyinestonia.ee/frequently-asked-questions