The University of Eastern Finland (UEF) is an international, multidisciplinary research university with campuses in Joensuu, Kuopio and Savonlinna. One of Finland's largest universities, UEF rates highly in the global rankings.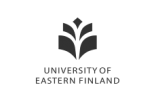 Kuopio (Finland)
Yliopistonranta 1
Tel. +358 29 4451111
The University of Eastern Finland (UEF) is a multidisciplinary university which offers a wide and attractive range of English-taught programmes and courses available to international students. UEF is one of the leading research universities in Finland. In 2014, it was ranked #24th in the QS Top 50 Under 50, and the university also frequently appears amongst the world's leading 300 universities in the main international ranking lists. Like all universities in Finland, the University of Eastern Finland is authorised and supported by the Finnish Ministry of Education and Culture. We have some 15,000 degree students at UEF, and our three beautiful, compact campuses in the cities of Joensuu, Kuopio and Savonlinna are home to a good mix of Finnish and international students. Together with our partners, we offer our students a variety of services that aim to facilitate their studies and everyday life with us, including tutoring, housing and health care. We take pride in being a student-centred university, and it is our strategic goal to offer our students the best academic learning environments in Finland!