The University of Malta is the highest teaching institution in Malta. It has more than 11,000 students, including many international students, following full-time or part-time degree and diploma courses.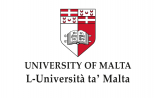 MSIDA (Malta)
MSD
Tel. +356 23402340
The University of Malta is the highest teaching institution in Malta. It currently has over 11,000 students, including over 800 international students from 85 different countries - and the university has some 500 exchange and transfer students thanks to the ever-increasing links between the University and other institutions overseas. Degree courses at the University, which is a publicly funded institution, are designed to produce highly qualified professionals, with experience of research, who will play key roles in industry, commerce and public affairs. The University's main campus is situated at Msida and it comprises various faculties, institutes, and centres.
In total, the University has fourteen faculties: Arts; Built Environment; Dental Surgery; Economics, Management & Accountancy; Education; Engineering; Health Sciences; Information & Communication Technology; Law; Media & Knowledge Sciences; Medicine & Surgery; Science; Social Wellbeing and Theology. The institutes include Earth Systems, Islands & Small States, Mediterranean Academy of Diplomatic Studies, Public Administration & Management, Space Sciences & Astronomy, and Sustainable Energy. The centres comprise: Centre for Biomedical Cybernetics; Centre for Entrepreneurship and Business Incubation; Centre for Environmental Education and Research; Centre for Labour Studies; Centre for Literacy; Centre for the Liberal Arts & Sciences; Centre for Molecular Medicine and Bio-banking; Centre of Resilience & Socio-Emotional Health; Euro-Mediterranean Centre for Educational Research and the Euro-Mediterranean Centre on Insular Coastal Dynamics.
The University of Malta is also home to a number of leading research programmes, including digital games research, climate change, meta-materials, physical oceanography and maritime law. The University of Malta is a member of the European University Association, the European Access Network, the Association of Commonwealth Universities, the Utrecht Network, the Santander Group of Universities, the Compostela Group, the European Association for University Lifelong Learning (EUCEN) and the International Student Exchange Programme (ISEP).