Croatia offers high quality higher education through some 122 institutions – including the University of Zagreb, which was founded in Croatia's historic and cultured capital in 1669. Most Croatian universities are well known public institutions, though recently the private university sector has started to develop.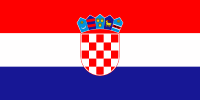 Embassy of Croatia
Embassy of Croatia, A-15, West End Colony, Near Shanti Niketan, New Delhi-110021, India
+91 11 4166 3101
Basic information
Croatia (Hrvatska) is situated in south-eastern Europe at the crossroads of the Adriatic Sea and the Pannonian Plain. It borders Hungary in the north, Slovenia in the north-west, Serbia in the north-east, Bosnia and Herzegovina in the total length of the lower part of Croatia's crescent shape, Montenegro in the extreme south, and Italy and Slovenia on the Adriatic Sea.
Historical heritage, natural beauty and a pleasant climate enables Croatia to attract the modern-day tourist - a particular draw being the crystal clear Adriatic Sea and the 1,800 km long coastline with 1,244 islands of which only 50 are inhabited.Continental Croatia also has a number of tourist attractions, including towns with a rich history and striking architecture, castles, national parks, rivers, ski resorts, and vineyards.
Zagreb is the capital and also the largest city in the country. It is situated in the north-west of the country, along the Sava River with a population of almost one million inhabitants. It is the political, economic, cultural and scientific centre of Croatia. Croatia is a service based economy with the service sector accounting for 70% of GDP and it has a modern and well developed infrastructure. Croatia's economic and social development achievements in the last decade have been impressive; the country closed its incomegap with other EU Member States and now has some of the best social development indicators in the region. The population of Croatia is 4.2 million and the official language is Croatian.
Basic Education System
Croatia has some 122 institutions of higher education including several well known public universities. These include The University of Split, The University of Dubrovnik, J.J. Strossmayer The University of Osijek, Juraj Dobrila University of Pula, The University of Rijeka, The University of Zadar and The University of Zagreb – which was founded in 1669 and is the oldest university in the region.
In Croatia higher education students can choose between two types of higher education studies - university studies consisting of academic programmes conducted solely at universities, and professional studies at polytechnics or colleges of applied sciences.
The higher education system in Croatia underwent a comprehensive reform within the framework of the Bologna Process and it is now structured according to three cycles (undergraduate, graduate and postgraduate). Moreover higher education studies in Croatia are organised according to the system of transferable credits (ECTS), thus making it easier for international students (from Europe and beyond) to study in Croatia and have their studies recognised in their home countries.
Most Croatian universities are public institutions. However, private university education has started to develop in Croatia with the establishment of three private universities and numerous colleges of applied sciences. Almost all polytechnics are public institutions and most colleges of applied sciences are private institutions. Both polytechnics and colleges of applied sciences provide first and second cycle professional study programmes – these institutions differ only in the number of study programmes they provide, not in the type of programmes.
International students studying in Croatia are primarily from the country's immediate neighbours – Bosnia and Herzegovina, Slovenia, and Serbia, though Internationally-mobile students from Germany, Sweden and India have enrolled at Croatian Institutes of Higher Education to undertake post-graduate studies.
Scholarships
In order to study at Croatian higher education institutions, international students must have sufficient financial means for the duration of their stay in Croatia – either from personal sources or from national or international scholarships. The majority of Croatian higher education institutions do not currently offer any scholarships or financial aid for international students. However there are a number of scholarships available to international students through bilateral programmes administered by the Croatian Ministry of Science, Education and Sports, through university bilateral agreements, through programmes such as CEEPUS, and Erasmus+ (including Erasmus Mundus), and programmes managed by the Agency for Mobility and EU Programmes (see below). Tuition fees for study programmes in Croatia are determined by each higher education institution and the level depends on the type of study programme and its duration.
For Further Information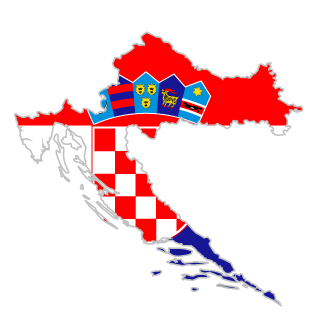 Croatian Ministry of Science, Education and Sports:
http://public.mzos.hr/Default.aspx
Agency for Mobility and EU Programmes:
http://www.mobilnost.hr/index_en.php
Study in Croatia:
https://www.studyincroatia.hr