Europe Day celebrations in India
May 9 2023
On 9 May, the European Union celebrated Europe Day 2023, a moment to commemorate the Schuman Declaration of 9 May 1950. To mark the special occasion, the European Union Delegation to India organised a range of online and on-site activities, providing Indians an experience and taste of the European Union. To know more read…
A special social media campaign #EUnitedINDiversity, was launched in collaboration with #EUIndiaCulturalChampions. The campaign put a spotlight on the similarities between the two cultures. Check out these Euro-Indian couples, who share their cross–cultural experiences: Aam and Basil and Indian Polish Connection
In the true spirit of European unity and solidarity, the European Union Delegation organised a reception in New Delhi. Minister of State for External Affairs and Culture, the Hon'ble Smt. Meenakshi Lekhi was the chief guest. Eminent guests from all walks of life were seen savouring a melange of diverse traditional European cuisines under one roof over warm chitter chatter. If you have a personal favourite dish from where you are in the EU now or from your time there, share a photo savouring it on social media and don't forget to tag us on EU Insta handle.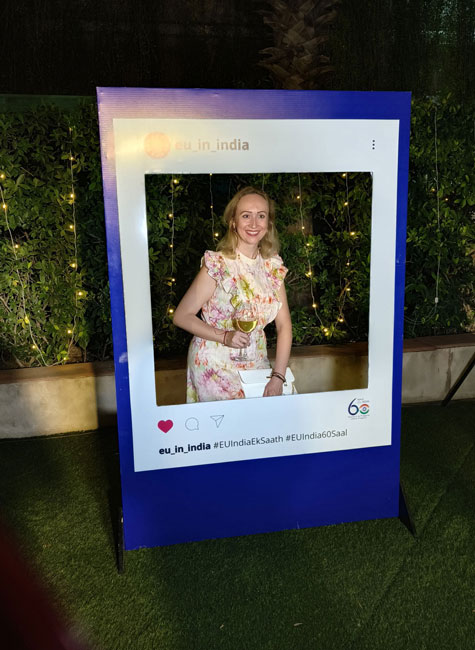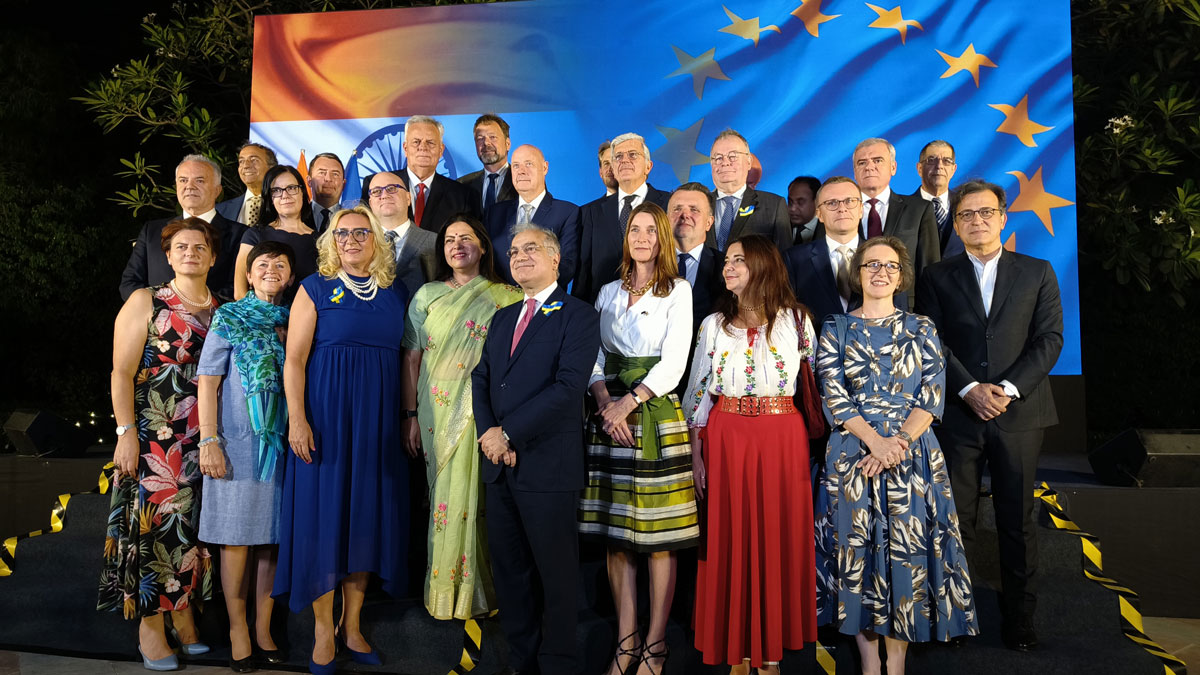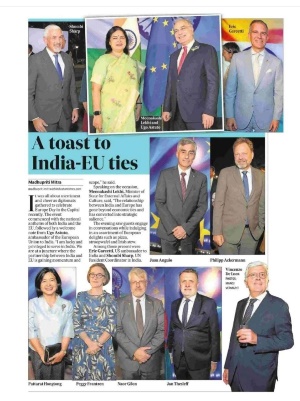 ---
174 Indian students win Erasmus Mundus scholarships for Higher Studies in Europe
30 June | 3 July 2023
We are thrilled to announce that a record-breaking number of 174 Indian students have been awarded with the Erasmus Mundus scholarships for the academic year 2023-2024. This cohort of talented individuals, with over 50% of them being women, represents the largest-ever selection of Indian students to receive these scholarships in a single year. Catch some glimpses of the pre-departure reception. Read how ERASMUS program in India has grown over the years.
Journey of Erasmus to Erasmus+ in India: 2014-2023
Over the past nine years, the journey of Indian students participating in the Erasmus program has been remarkable. It's growth and impact is hard to miss. In 2014, we started with 61 students selected for the Erasmus Mundus Joint Master's Degree Programme. Fast forward to Friday, 30 June 2023, and we celebrated the highest ever intake of Erasmus students from India, 174, hailing from 21 States and Union Territories.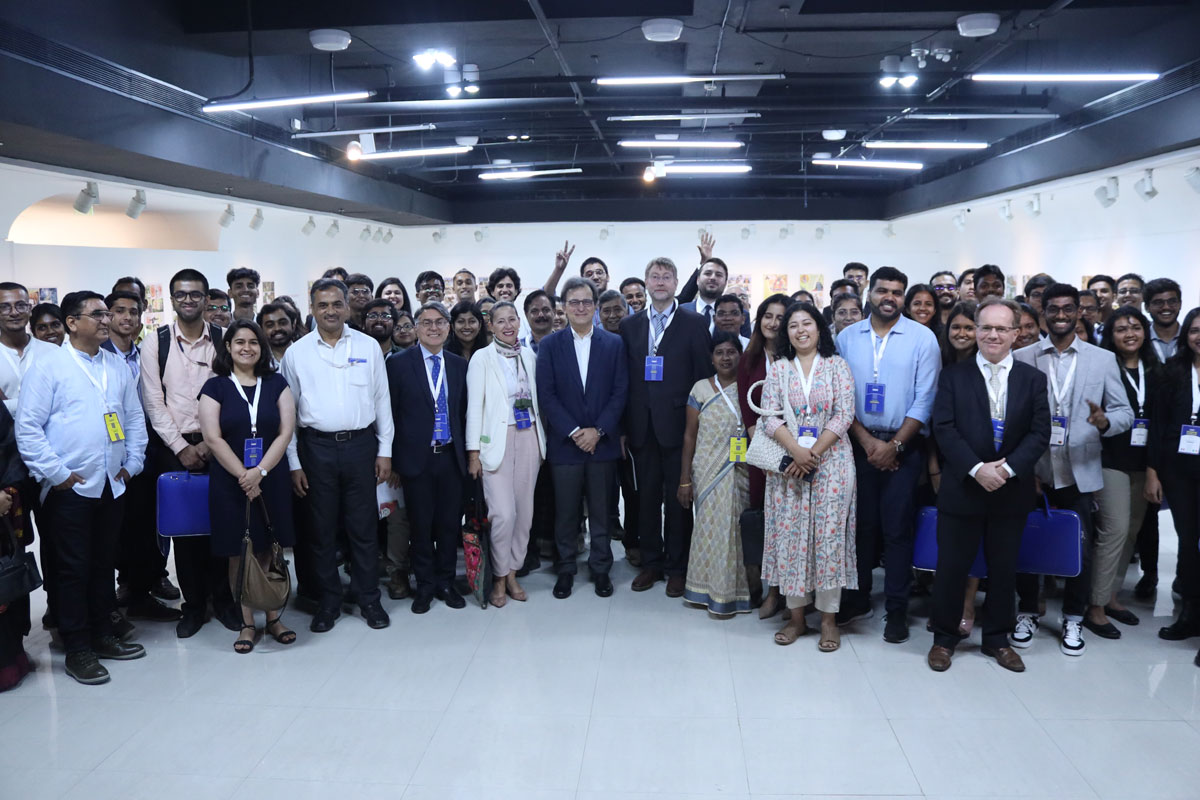 The Erasmus programme has gained significant visibility among Indian students seeking education abroad. The Delegation has made considerable efforts to reach out to a wider audience and create awareness about the opportunities available through Erasmus. Among the various initiatives are organized visits to Indian higher education institutions, hosting an annual virtual fair for Indian students, which have contributed to establishing a strong brand for studying in Europe.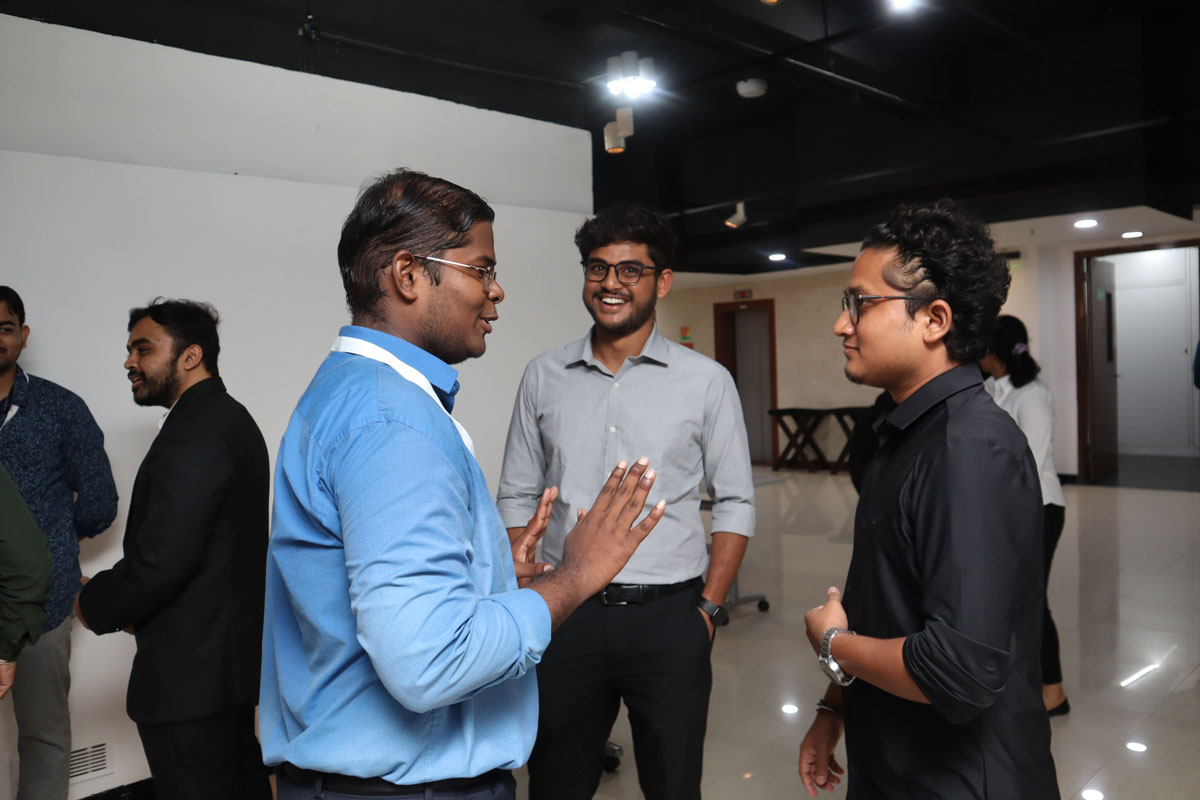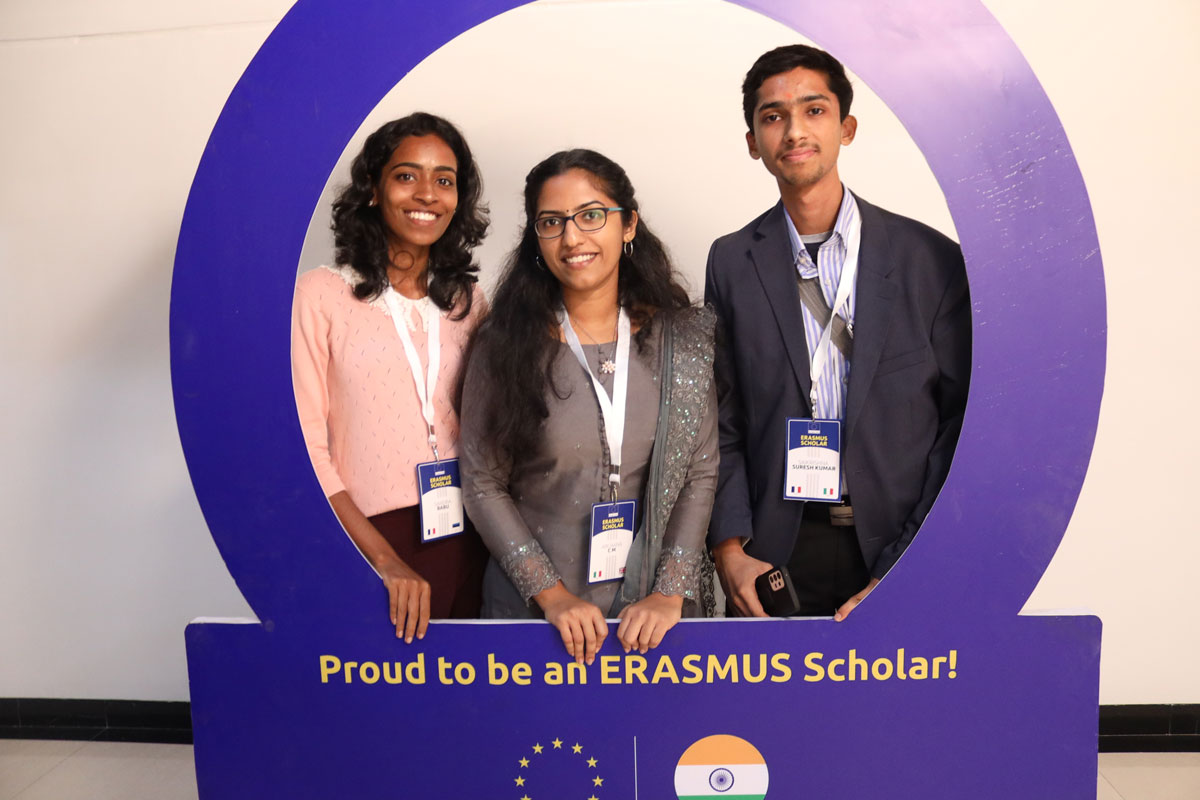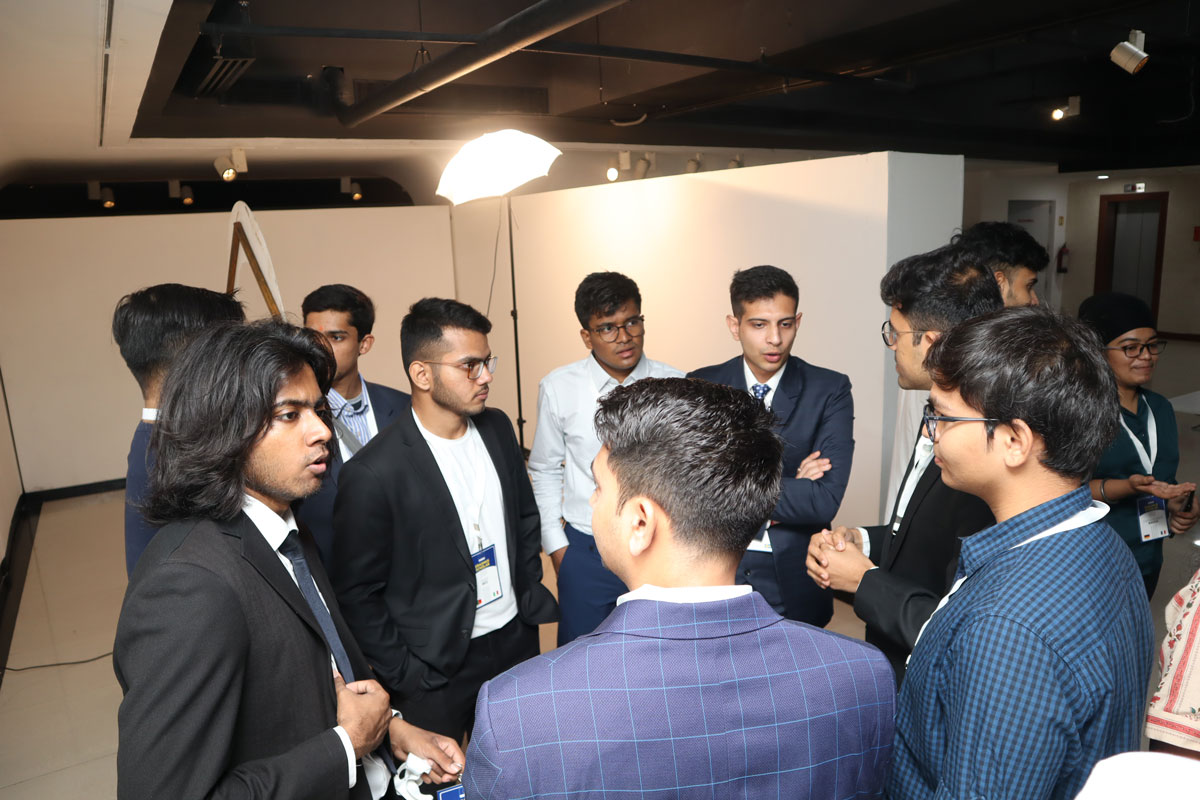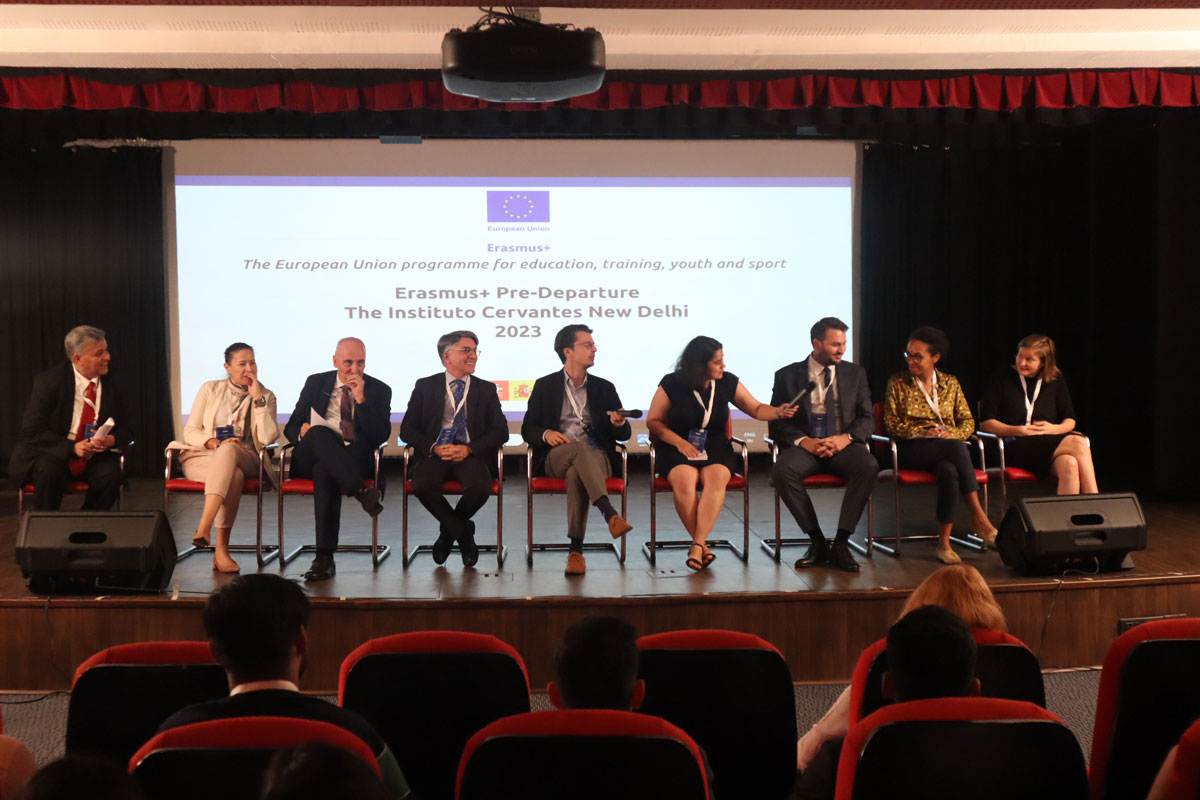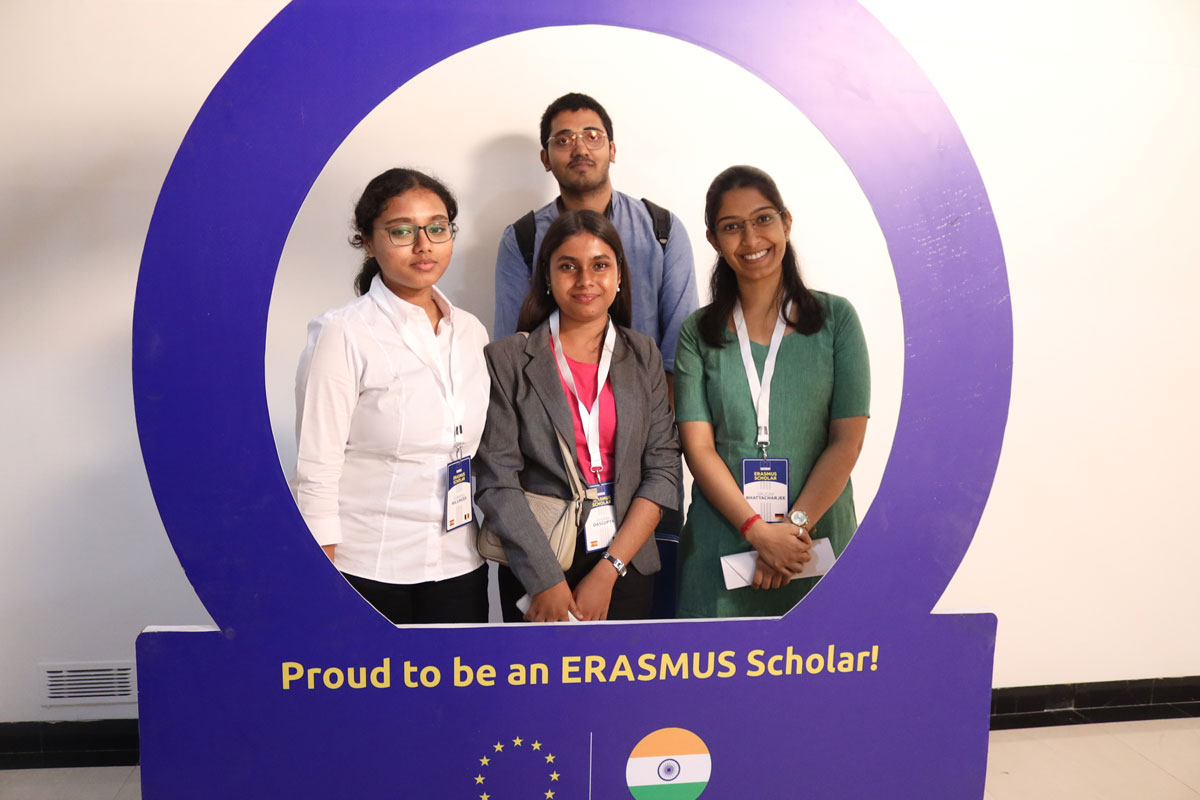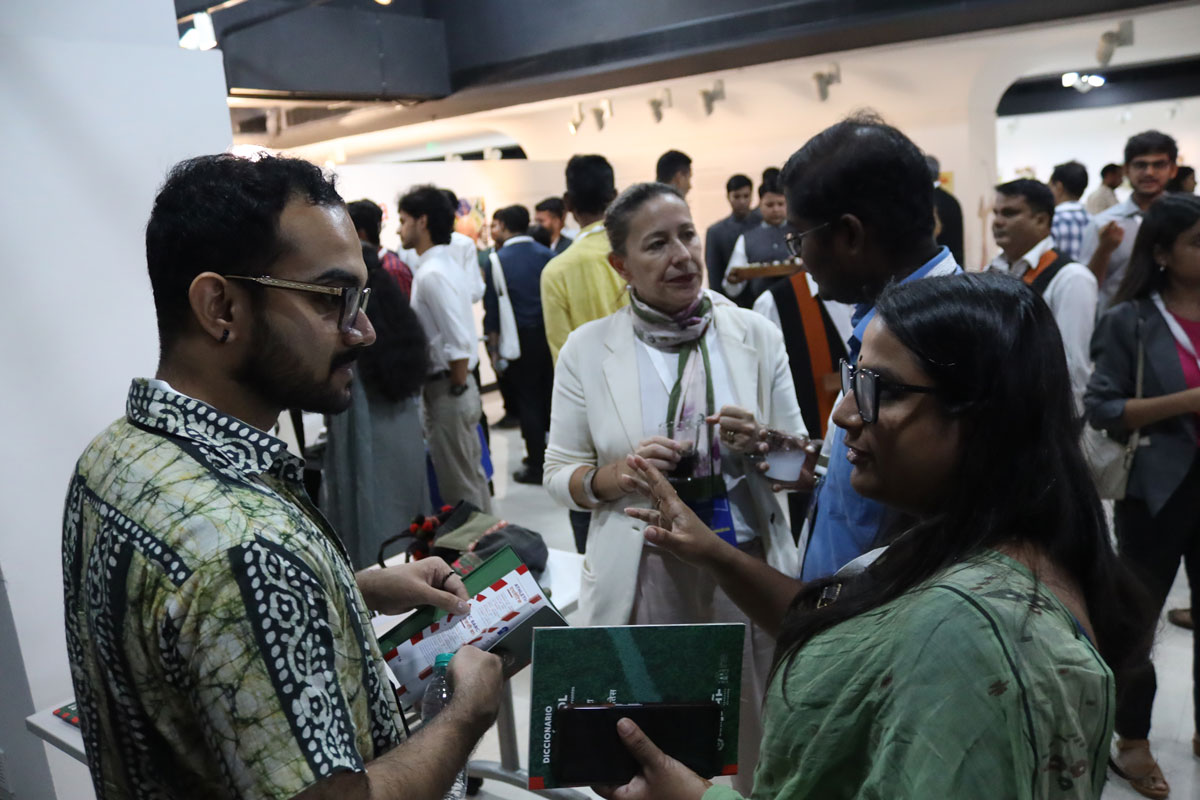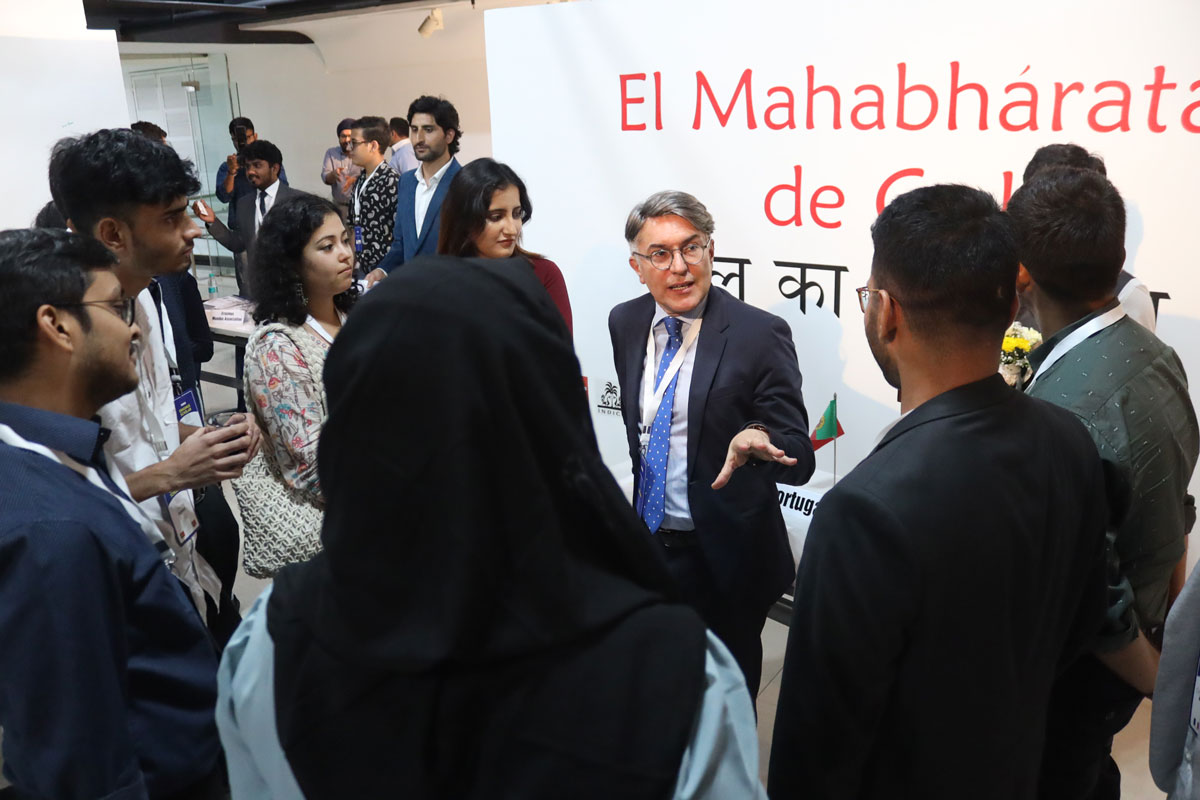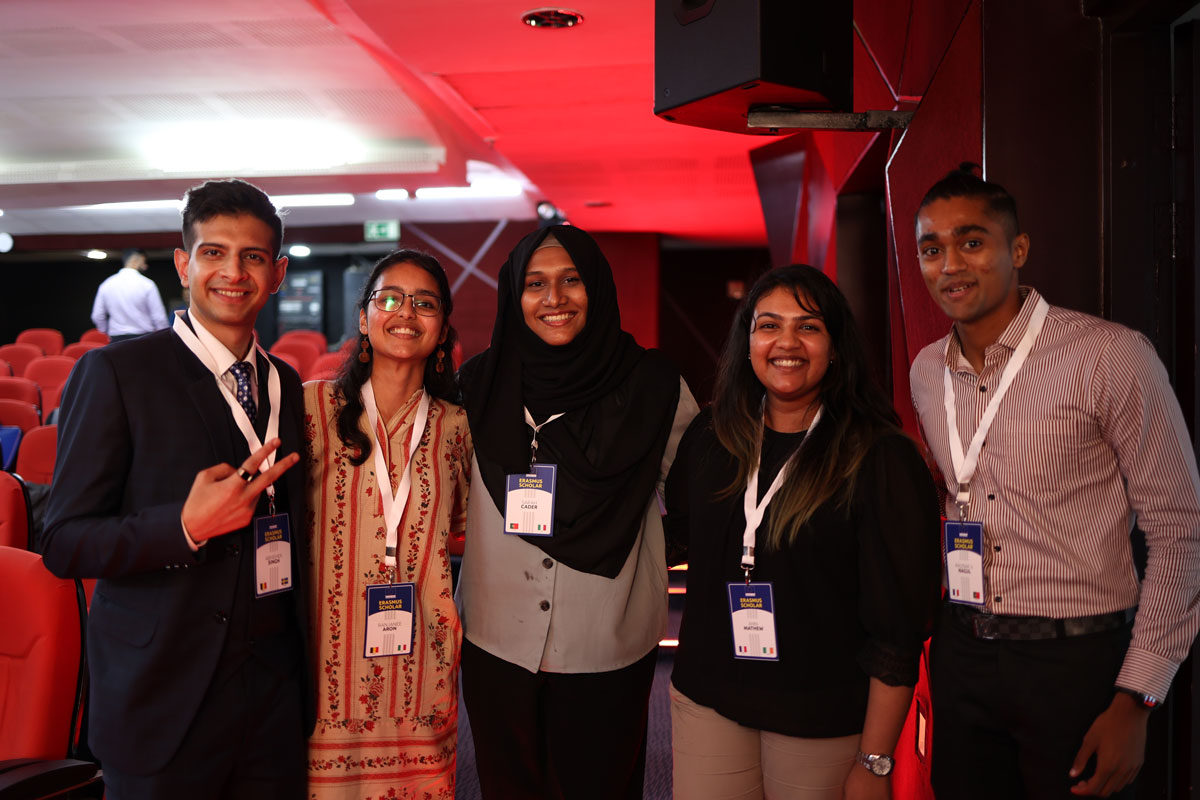 The journey of Indian students from Erasmus to Erasmus+ has been transformative, providing them with unparalleled opportunities to experience state-of-the-art education, professional development, and rich cultural experiences, fostering a unique understanding of Europe's diversity. The batch of 2023 alone will be hosted across 17 European countries over the next two years. They will live in and travel across France, Italy, Belgium, Finland, Spain, Portugal, the Netherlands, Germany, Sweden, Austria, Denmark, Ireland, Hungary, the Czech Republic, Estonia, Greece, Norway, and Serbia among others during this time.
The growing appeal of this programme is evident in the fact that in 2014, when the EU organized its first Erasmus pre-departure event, we had 17 students in attendance up against 73 scholars, who attended this year's hosted at the Instituto Cervantes, New Delhi. Many of whom were accompanied by their proud parents. Several representatives from the various Member States including the Chargé d' Affaires EU Delegation to India and Bhutan, H.E. Mr Seppo Nurmi and the Spanish Ambassador, H.E. Mr José María Ridao Domínguez. Another 55 students attended the online format the following week. Regardless of the year, what remains consistent is the warmth and pleasure of meeting these young minds who are eager to explore the chance to study in Europe.
---
These are the 2023 EU-India Young Leaders!
7 June | 2 July 2023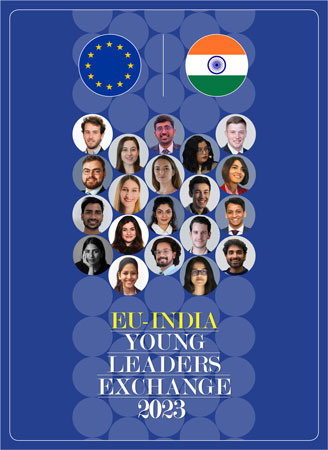 Congratulations to the cohort of the 20 applicants, who were shortlisted under 2023 EU-India Young Leaders Exchange. To learn more about them and their views on the EU-India Relationship read here...
20 young leaders from EU and India were chosen through a competitive selection process that assessed over 90 applications. Over the past few months, these young leaders have been engaging in some thought provoking and collaborative discussions on the challenges and opportunities of the EU-India relationship. The first in the series being on "Current Priorities, Challenges And Opportunities Within The Context Of EU-India Relations." H.E. Mr Ugo Astuto, Ambassador of the Delegation of the European Union to India and Bhutan shed light on the Strategic Importance of EU-India Cooperation in his opening remarks while Ms. Priya Poojary, Lecturer at Manipal Centre for European Studies, and Dr. Constantino Xavier, Fellow at the Centre for Social and Economic Progress as the panellists provided their valuable insights.
The expert panel, Mr. Alvis Ancans, International Relations Officer of DG Connect at the European Commission, and Dr. Rudra Chaudhuri, Director at Carnegie India, delved into the topic of EU-India Cooperation in Digital Governance in the second discussion in this series titled "Exploring EU-India Cooperation in Digital Governance". Providing the young leaders, a comprehensive overview of the digital cooperation framework within EU-India relations including sharing the outcomes of the first Ministerial meeting of the EU-India Trade and Technology Council held in May.
These series of conversations aim provide impetus to the young leaders on this program as they set out to produce a policy brief and provide valuable policy recommendations to the experts and policymakers at the margins of the Brussels Indo-Pacific Dialogue at the end of the year. And make their views tabled at the highest levels of decision making. For more on this program stay tuned.
---
EU-India Partner To Boost Smart, Green and Secure Connectivity Investments in Northeast India
1-2 June 2023
North East India remains of key strategic importance to India. It is seen as crucial gateway to Southeast and East Asia. As India seeks to strengthen its economic, political, security and cultural ties with the region. It must create a developed and strong NER. EU hosts the EU-India Global Gateway Conference to boost smart, green and secure connectivity investments in Northeast India.
---
Innovative Collaborative Models to Accelerate Sustainability and SDGs in Select Indian States
8 May | 31 May 2023
In partnership with the EU Delegation to India, the Centre for Responsible Business (CRB) organised two roundtables to deliberate on innovative collaborative model actions on sustainability and SDGs in West Bengal and Assam in May 2023. CRB partnered with the Bengal Chamber of Commerce & Industry for the event in Kolkata and the Media Management Group for Literacy and Development for the event in Guwahati. To delve into issues and the outcomes of these forums read…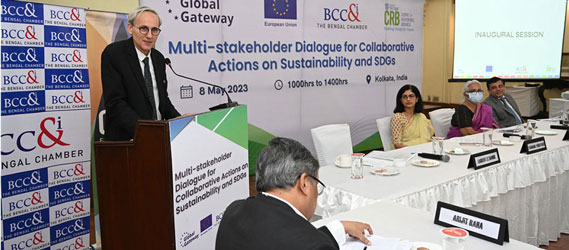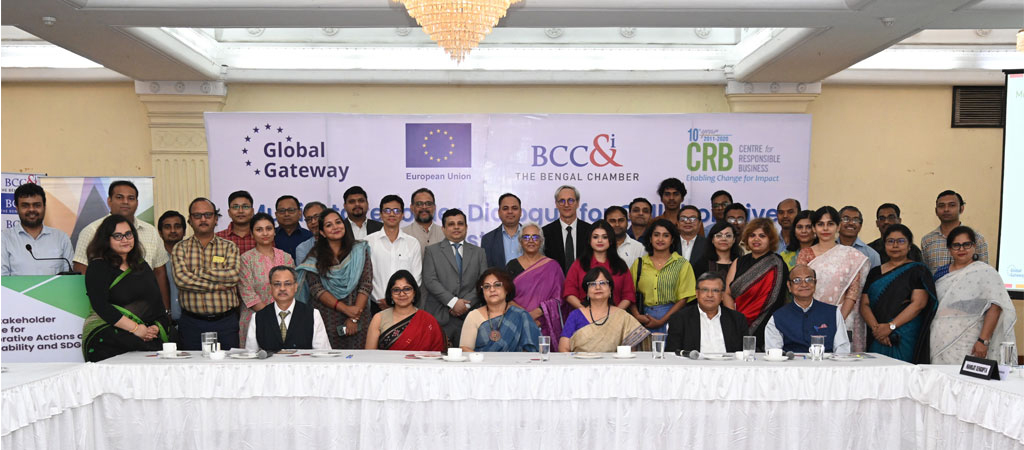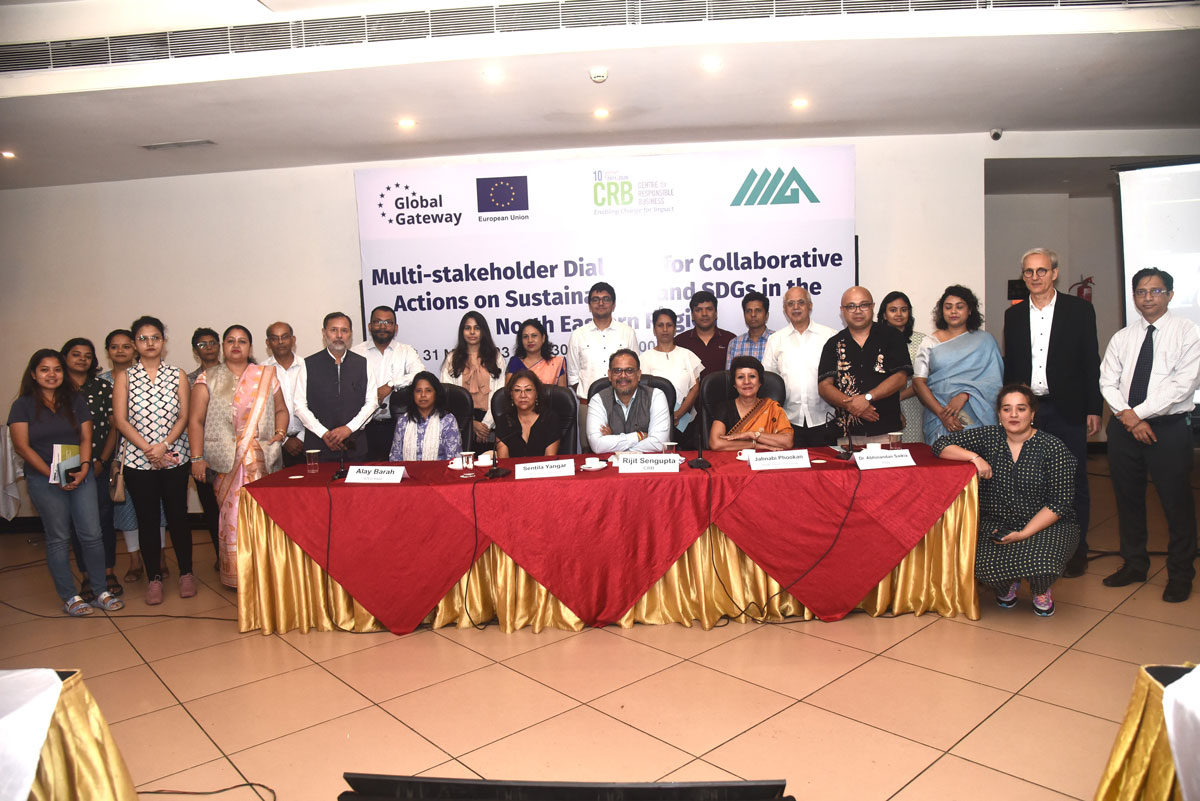 Over 40 senior stakeholders representing CSOs, businesses, government, academia and experts attended each of these events.
The dialogues were designed to explore opportunities for deepening collaboration between stakeholders on sustainability and SDGs, based on existing 'good practices' and possibilities in the future to accelerate SDGs. Some of the issues/questions that these dialogues explored were:
Application of SDGs (targets and indicators) in designing of government, businesses and civil society initiatives at the State-level
Opportunities and challenges, for enabling effective and impactful collaboration between state-level stakeholders to accelerate SDGs
Role of key stakeholders in developing collaborative initiatives, including civil society, industry bodies, academia, business, government, etc
Recipe for successful and effective collaboration in priority areas (sectors or themes),
Recommendations for the State and the National level policy-actors
Some of the key takeaways from the dialogues included the following:
There is a need for balanced and open dialogues between stakeholders to promote collaboration for SDGs.
Local stakeholders can help support state government in tracking SDGs to help in the annual assessment of state-level progress on SDGs.
SDGs provide a 'universal' and 'acceptable' framework for government and the private sector to assess and track progress on social, environmental and economic parameters.
There is both appetite and interest in the government to put sustainability and SDGs centre-stage in important business events.
The community must be at the heart of any intervention or programme for achieving SDGs.
The speed of attaining SDGs is less important than the quality of the outcome.
Not just SDGs, but the process of their attainment must be the subject of discussion.
The North East is unique in terms of its environment and ecology. This must be factored into any plan for development in the region.
The challenges faced by women and other vulnerable groups must be taken into consideration when designing programmes and policies.
The dialogues provided a valuable platform for stakeholders to share their experiences and learn from each other, fostering successful collaboration. They also helped identify interesting models of collaboration on sustainability and SDGs from various states, serving as inspiration for others.
Two more dialogues will be organized across India in the next couple of months. The lessons and takeaways from all four roundtables will be compiled into a briefing paper that will be shared with a wide range of stakeholders across the states. This will help spread awareness about the opportunities and benefits of collaborative initiatives on SDGs.
---
More than 80% of people on Earth experienced a hotter July triggered by climate change.⁠ ⁠This is our new reality.
25-26 May 2023
The energy system is in transition. There is an urgency among global leaders to garner consensus. India remains a key stakeholder in this discussion. European Commission Executive Vice President Timmermans during his two-day visit met up with several Indian Ministers to further discussions to strengthen EU-India cooperation against climate change and biodiversity loss, with a focus on preparations for COP 28, COP 16, and G20. Here's an overview of the key areas of focus and his engagements.
---
Upcoming Events
Roundtable on Accelerating Business – CSO Collaboration on Sustainability and Sustainable Development Goals
22 August – Pune | 14 September – Bengaluru

Continuing the series of the multi-stakeholder dialogues in partnership with Centre for Responsible Business, the EU Delegation to India under its Global Gateway Strategy brings two more roundtables in Pune and Bengaluru to discuss how business and CSOs can collaborate to achieve Sustainability and SDGs and how governments can act as facilitators and enable these collaborations.
In case you this an area of interest and you wish to attend drop us an email with your details on eupop@altairasesores.es or check out the CRB website for updates.
For details on the Global Gateway Project checkout.
---
Long Night of Literatures
22 September – New Delhi | 25 September – Kolkata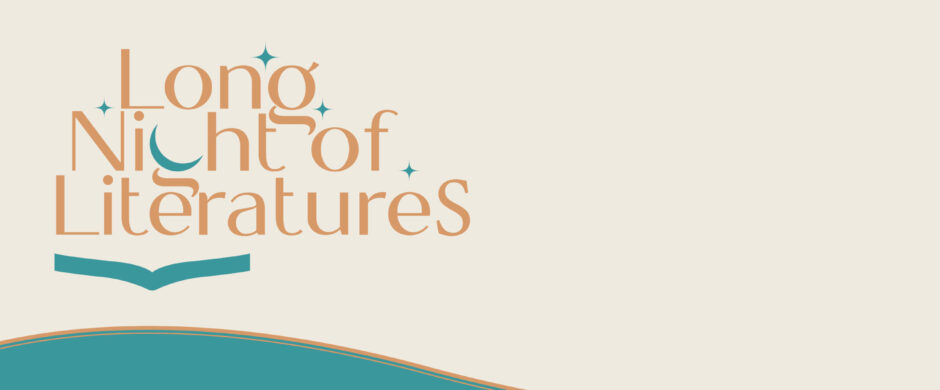 A collaborative initiative between various European cultural organisations and diplomatic missions, the Long Nights of Literatures is a literary forum that presents European literary and linguistic diversity to Indian readers and book lovers. This year 14 European authors will be hosted under one roof and share their works in an intimate setting at the Institutos Cervantes, New Delhi. This year this unique format will also travel to Kolkata and will be hosted at Alliance Francaise and Goethe Institute. For details follow us Facebook | Twitter | Instagram
---
Alumni Corner
The Polish-British novelist Joseph Conrad famously said, "But when one is young one must see things, gather experience, ideas; enlarge the mind… In this new column our ERASMUS alumni Ayush Gupta and Ronit Bohra talk about their time in the EU and how that shaped what they went on to do and how they continue to build bridges of understanding between the EU and India. So, stay tuned for more first-hand accounts and to get to know your tribe better...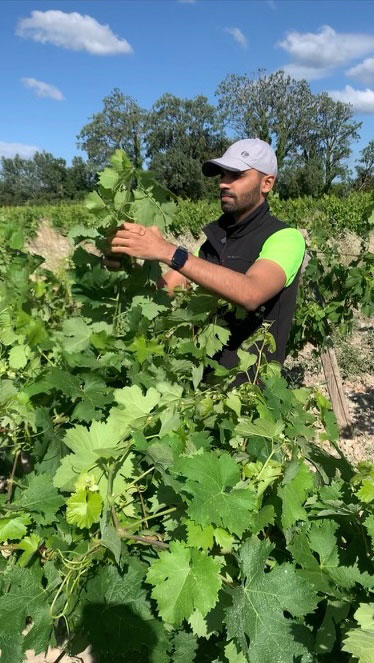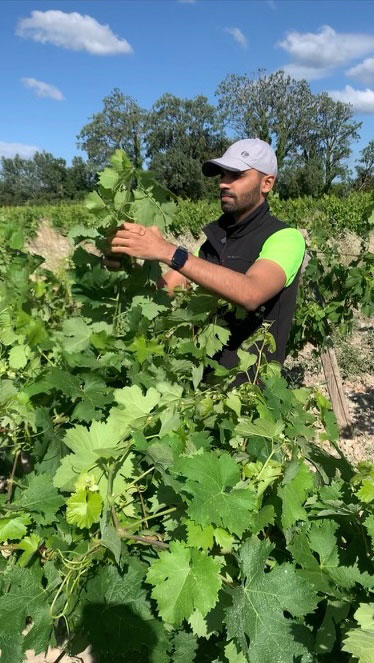 Ayush Gupta
Founder Tassyam Organics
As a recipient of three scholarships (ERASMUS, Charpak, and ESCP). I pursued my Masters in Management in Europe from 2013 to 2016. My experience at various institutions also inspired me to pursue entrepreneurship. With support from professors and the diverse network formed during my studies in Europe, I turned my idea into reality, launching "Tassyam" in 2016. What started out as a semester project, is today, a gourmet foods brand that aims to bring authentic and healthy food products (such as asafoetida, spices, tea, kombucha, dry fruits, preserves and more) to the market, blending modern technologies with traditional roots, while ensuring top-notch quality.
While in Europe I seized all kinds of opportunities that came my way from internships at Pfizer in Paris and Amadeus in Nice, to studying at the Madrid campus, and receiving an ERASMUS scholarship for an exchange program at WHU Vallendar in Germany. This prestigious scholarship facilitated my stay, travels, and overall international student experience. I actively engaged in extracurricular activities such as boxing, hiking, cycling, and squash which enriched my experience, allowing me to have an all-round development while forging connections, and expanding my networks.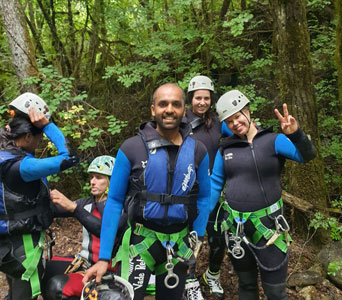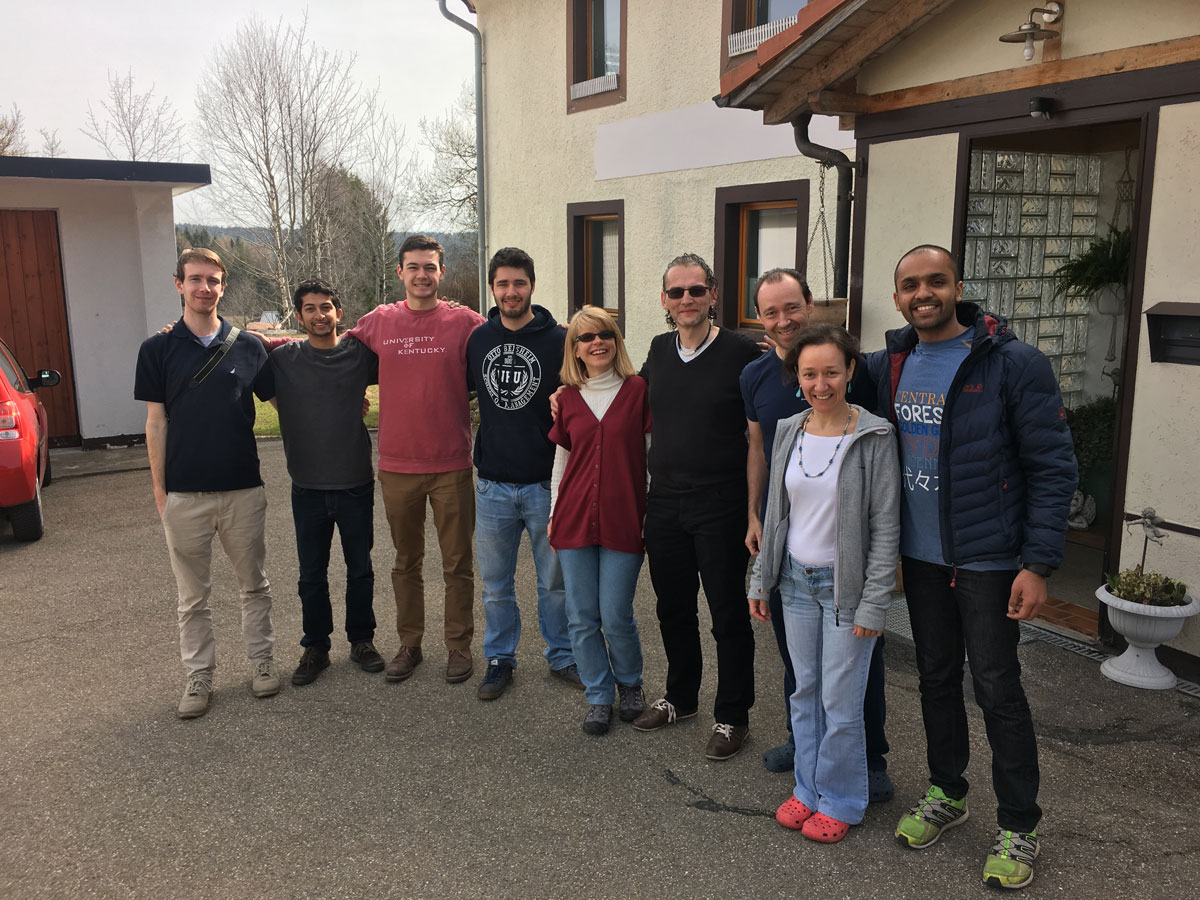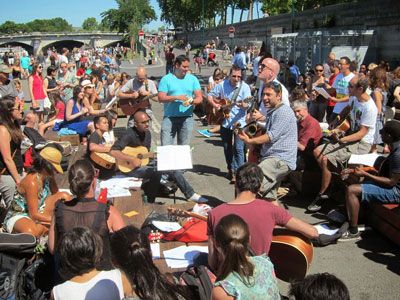 Living in four cities across three countries exposed me to diverse cultures, languages, and people from Europe, the US, Canada, Latin America, and China. Maintaining strong relationships with friends from my travels has proved advantageous for my personal growth and also for my business ventures, particularly in exports.
In addition to Tassyam, I also have another passion project called "Eclair Leather Goods", named after my favourite French dessert, where I craft specialised custom leather goods using French and Italian leather, German threads, and simple tools, employing traditional techniques without the use of any machines.
One of the highlights of the ERASMUS scholarship program for me remains the extensive travel opportunity across Europe that it opens up for an individual. Immerse yourself in the local way of life, languages and cultures - use trains, buses and budget airlines to explore Europe, form new connections, and create lasting memories. My advice to anyone going under the ERASMUS scholarship is leave behind all your baggage and approach new experiences with an open mind. And you will see the ripples of that throughout your life. Thanks to the life-long friendships I made during my time in Europe, I recently embarked on a month-long trip to Europe, reconnecting with friends, colleagues, and fellow members of my hiking and cycling groups, and even worked at a vineyard in Côtes du Rhône.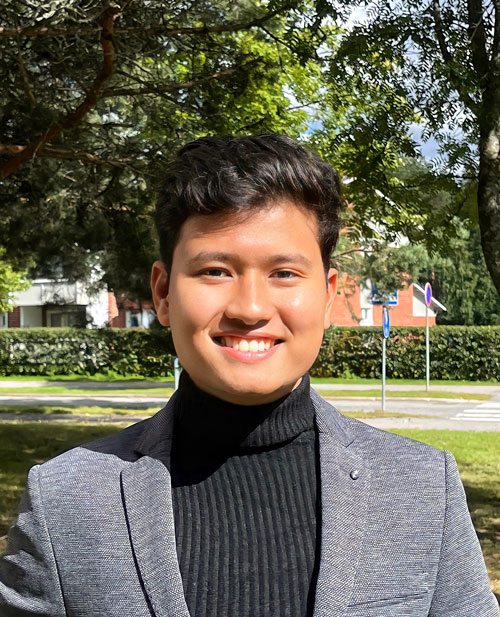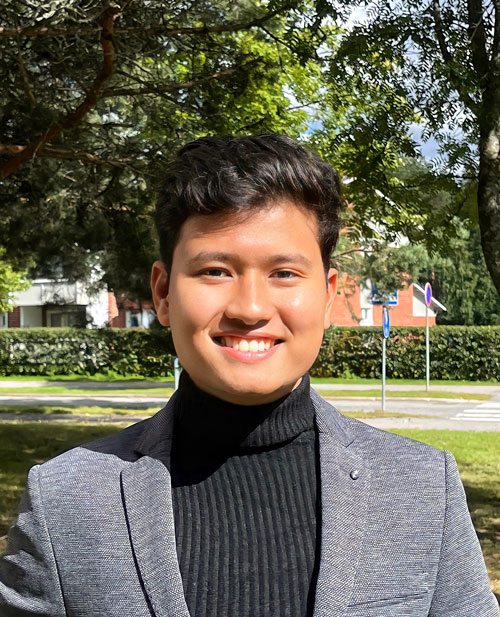 Ronit Bohra
Trainee, European Forest Institute (EFI)
Hailing from the city of Dehradun, Uttarakhand, my inclination towards forests and nature was always there, rather inseparable. This hobby towards nature turned into a professional degree in BSc Forestry for me, which I immensely enjoyed. Little did I know that this forest path would lead me to the hub of forestry studies in Finland through the Erasmus Mundus Joint Master Degree.
My selection journey was nothing less than a rollercoaster ride. Set at a time when the pandemic was at its peak in mid-2021. However, the pandemic itself had a big hand in this journey, as I chanced upon this opportunity, while working from home for the Wildlife Institute of India and had the time to research and apply for the program. I was naïve about the whole thing. Only when I was actually selected to all three programmes I applied to, did the enormity of the opportunity dawn upon me. Being selected for a global scholarship program was overwhelming. The excitement of it all, bidding goodbye to everyone back home, and the move was all too quick to process. Fast forward to today I recently completed my MSc European Forestry from EMJMD.
I spent my first year in Finland, where I had amazing exposure to not only forestry but also Nordic life and culture. I took up a summer internship with a business firm working on a forest bioeconomy project, which also exposed me to professional life in Europe. For my second year I moved to Spain, where all of my experiences were at their peak. Just a month ago, I defended my thesis and so life has been a lot calmer now. Through my course, I learnt a lot about boreal and Mediterranean forests and travelled to the forests of France, Germany, Austria, and Romania. This has been an amazing experience. It gave me a wholesome idea of European forestry, in addition to my knowledge of tropical and sub-tropical forests. Making the most of my time in Europe I personally traveled to Switzerland, Andorra, Belgium, and Italy, making my journey even more fun.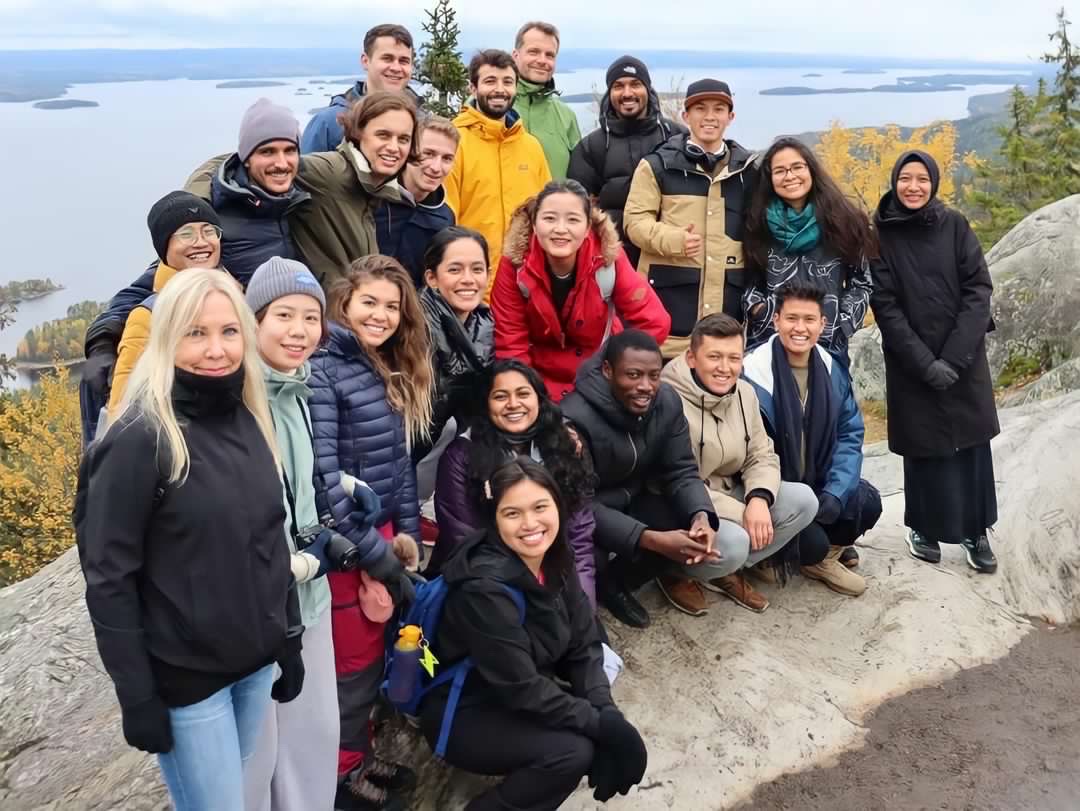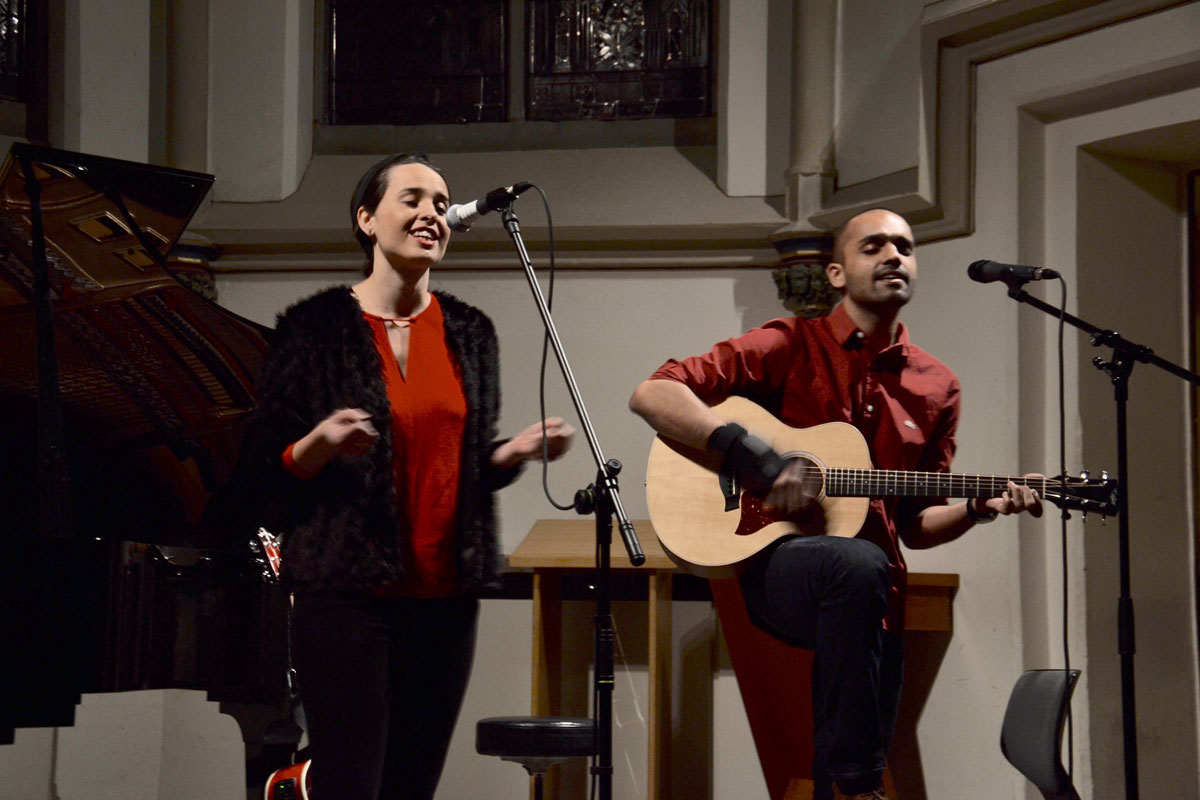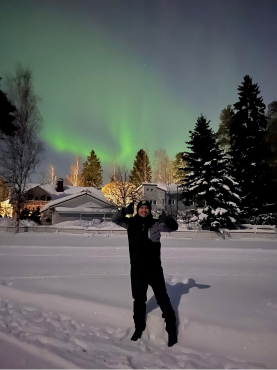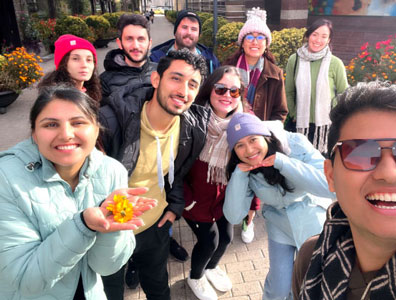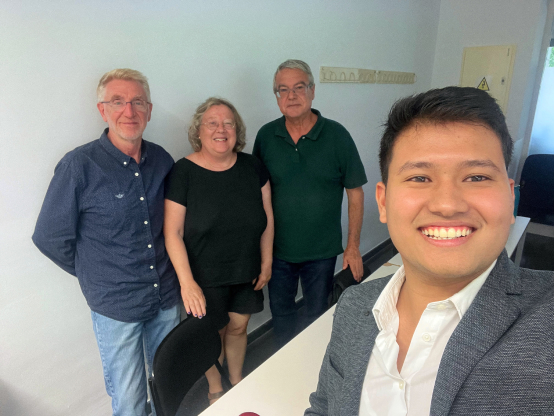 My studies opened up many other avenues. For now, I am working as a trainee with the prestigious European Forest Institute (EFI) in their headquarters in Joensuu, Finland. I work for the Bioregions Facility, where I support activities related to the exploitation of innovation in forest bio economy from the Bioregions Facility and the wildfires from the FIRE-RES project, as well as awareness-raising activities. It has been a fulfilling and life-changing couple of years for me. Looking back, I think everything is coming together - all my hard work and dedication towards forestry is paying off. Today, I see myself as a part of the global forestry community, where Indian voices are indeed not visible, and I feel nothing but proud to present myself as one. I remain a researcher during the week, an excursionist during the weekends, and a lifelong learner.
---
Media Corner