Rapidly developing, the Latvian higher education consists of highly regarded academic and professional programmes – the former prepares graduates for independent research, whereas the latter prepares them for professional activity in a particular field. General costs of living in Latvia are relatively inexpensive.
Basic information
Latvia is located at the crossroads of Northern and Eastern Europe, on the east coast of the Baltic Sea. Latvia is bordered by Estonia to the North, Russia and Belarus to the East and Lithuania to the South, and has a maritime border with Sweden to the West. Other neighbouring countries include Finland, Poland and Germany. Latvia is famous for its beautiful coastline and pine forests. Latvia is located in such a geographical zone, which allows one to enjoy the magic and the differences of the four seasons, which is mostly not possible elsewhere in Europe. Latvia is a member of the United Nations, European Union, Council of Europe, NATO, Organisation for Security and Cooperation in Europe, International Monetary Fund and World Trade Organisation. Latvia has established diplomatic relations with 158 countries and maintains embassies in 35 countries. 37 countries maintain an embassy in Latvia's capital Riga.
Basic Education System
The Latvian education system consists of pre-school, basic, secondary and higher education. General education in total lasts 12 years (compulsory 9-years basic and 3-years secondary education). There is academic and professional higher education in Latvia. Most of the HEIs offer both academic and professional higher education. Academic higher education programmes prepare graduates for independent research and provide theoretical background for professional activities. They usually comprise a thesis at the end of each stage and lead to a Bachelor's degree or Master's degree. Professional higher education programmes provide indepth knowledge in a particular field, preparing graduates for conducting independent professional activities, for research and teaching activities in the field. Total duration of the programmes is at least 4 years after secondary education and at least 2 years after college education. Duration of Bachelor's programmes is 3 or 4 years. The total length of fulltime Bachelor and Master studies is at least 5 years. Doctoral studies last 3-4 fulltime years. The HEIs offer study programmes in such fields as Computer Science, Social Sciences, Social Welfare, Teacher Training and Education Science, Agriculture and Forest, Architecture and Civil Engineering, Arts, Business and Administration, Law, Natural Sciences, Humanities. The Latvian credit point system is compatible with ECTS. The number of ECTS credits is found by multiplying the number of Latvian credit points by a factor of 1.5.
Scholarships
Tuition fee depends on the chosen institution and the study programme. The range is from 80, 000 INR per year to 8,00, 000 INR per year (e.g. Dental Surgeon's degree programme). The precise tuition fees at HEI in Latvia can be found on www.studies.lv State Education Development Agency offers scholarships to foreign students. Read more on www.viaa.gov.lv Average monthly living expenses in Latvia are estimated to be between 36, 000 INR and 56, 000 INR, depending on the type of accommodation (student dorm or privately rented housing/flat). These amounts should be enough to cover food, accommodation, utilities. To see the detailed list of expense go to http://www.studies.lv/en/how-to-apply/tuition-fees Non-EU nationals need a visa to enter Latvia. If students from outside EU come for a longer period than 90 days, they must apply for a residence permit in a Latvian embassy abroad. Please consult the Latvian embassy in your country to learn what procedures you should undergo and what documents you need to submit. The university you are applying for, can advise you on visa issue. Read more on: http://www.studies.lv/en/how-to-apply/visa
For Further Information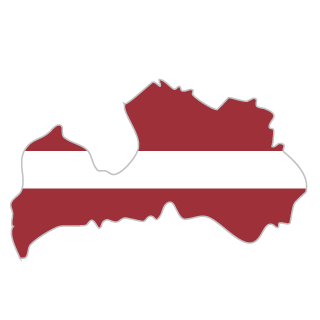 https://www.studies.lv/en/how-to-apply/visa
Embassy of the Republic of Latvia to the Republic of India: B8, Anand Niketan, New Delhi-110021
http://www.mfa.gov.lv/lv/india