Luxembourg has a small but highly respected educational system based around the University of Luxembourg, an international, research-orientated institution which offers 32 masters degrees and doctoral studies, as well as various non-state initiatives offering postgraduate courses.
Basic information
Luxembourg is a small, modern and centrally located country in Western Europe which borders Germany, Belgium and France. The country is divided into two distinct geographical regions - the woody uplands of the Ardennes in the north and the fertile lowlands of the south called Bon Pays. The capital is Luxembourg and the country has a population of half a million people. The national language is Luxembourgish, while French is used for administrative and media purposes, although German is the main written language for the press. Luxembourg is amongst the top 20 most competitive countries in the world, according to the Global Competitiveness Report 2015-2016, and Luxembourg has an 'AAA' Issues Default Rating (IDR) underpinned by its developed open economy, high income, robust economic growth, and low public debt.
Basic Education System
The University of Luxembourg was created in July 2003. It is organised in three faculties: Sciences, Technology and Communication; Law, Economics and Finance; Languages and Literature, Humanities, Arts and Education. The university also includes the Interdisciplinary Centre for Security, Reliability and Trust (SnT) and the Luxembourg Centre for Systems Biomedicine (LCSB). The university is: multilingual, international, research-oriented. 730 professional experts support the about 233 professors, assistant professors and lecturers in their teaching. It has close collaboration with the European institutions and Luxembourg's financial centre. The university offers 11 bachelor degrees, 32 master degrees and doctoral studies based on the Bologna Accords, plus vocational training and life-long learning programmes. The university is trilingual; it offers bilingual programmes (French/English – French/ German), some are trilingual and some are taught entirely in English. The academic staff originates from 25 different countries. The university currently has 6,157 students from 107 different countries. In terms of research, the university has 5 high-priority research areas, 11 research units, 5 endowed chairs and 5 doctoral schools. At present the University is located on four different campuses: Kirchberg, Limpertsberg, Walferdange and Belval. In the future it will be relocated to the so-called "Cité des Sciences" in Belval (Esch-surAlzette in the south of the Grand Duchy). There are also various non-state-run initiatives offering postgraduate courses. For example, the Chamber for Private Sector Employees (Chambre des Employés Privés) organises a one-year course in collaboration with the Institute of Business Administration (of France's Université Nancy II), leading to a French postgraduate degree. According to UNESCO, Luxembourg attracts more than 2000 mobile international tertiary level students each year, the bulk of which are from France and Germany - although India is one of the Top 20 countries of origin for international students to the country.
Scholarships
The Centre for Educational Guidance and Counselling (Centre de Documentation et d'Information sur l'Enseignment Supérieur) provides prospective students with information about higher education courses and practical information about student life in Luxembourg. The International Institute allocates a number of scholarships to students. If a scholarship is sought, applicants should attach an academic reference or, if they are already employed in a profession, a reference from their employer. The University of Luxembourg also provides information on international scholarships, including for Indian students.
For Further Information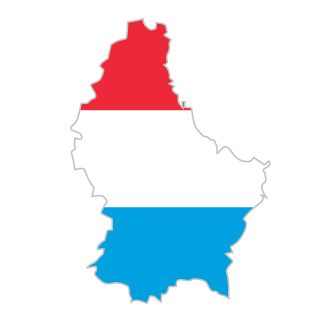 The University of Luxembourg:
http://wwwen.uni.lu/
Mobility Scholarships:
http://wwwen.uni.lu/students/mobility/scholarships
Studying in Luxembourg:
http://www.studyineurope.eu/study-in-luxembourg/in-english
The Ministry of National Education and Professional Training (Ministère de l'Education Nationale et de la Formation professionnelle):
https://www.men.public.lu
Scholarships for Indian students:
https://www.facebook.com/pages/Scholarships-for-Indian-Students/393574050685342
The Centre for Educational Guidance and Counselling (In French)
http://www.cedies.public.lu/fr/index.html
Embassy of Luxembourg, 84, Jor Bagh, New Delhi-110003, India
http://newdelhi.mae.lu/en