Home to twenty-two respected universities and with over 500 study options available in Austrian Higher Education Institutes, Austria offers a wide variety of high quality study options - whilst Vienna, its cultured capital, has been voted as one of the best cities in which to live in the European Union. With so much to offer, its little wonder Austria is growing in popularity as a study destination for international students.

Embassy of Austria
Embassy of Austria , EP-13, Chandergupta Marg, Chanakyapuri, New Delhi, India
(+91) (11) 24 19 27 00
Basic information
Located in Central Europe, Austria is home to over 8 million people and shares its borders with Germany and the Czech Republic to the North, Slovakia and Hungary to the East, Slovenia and Italy to the South, and Switzerland and Liechtenstein to the West. A naturally beautiful country, it is known for its pastoral landscapes, stunning mountain vistas and timeless cities steeped in history and culture. Austria's past as a European power and its cultural environment has spawned world class artists in various art forms but most notably in music, with composers such as Mozart and Strauss whose works continue to inspire. Austria has also been the birthplace of many famous scientists and Nobel Prize winners. In fact, as of late 2012, 19 Austrians had been awarded Nobel Prizes, including seven in Physiology or Medicine, four in Chemistry and three in Physics and the country has one of the highest number of Nobel laureates per capita in the world. Austria's capital city Vienna, also described as Europe's cultural capital, ranks as one of the most attractive cities in the world and has been ranked as the top city in Mercer's Quality of Living survey in 2016. This metropolitan city has a charm, vibrancy and flair that is unique and found nowhere else. The official language of Austria is German.
Basic Education System
There are a wide variety of higher educational institutions in Austria. A total of 22 Austrian universities offer a broad range of study options for students. If you would like to study music, theatre, film, fine or applied arts, 6 Austrian Universities of the Arts offer their students creative education programmes. Austria also offers 246 degree programmes at 20 Universities of Applied Sciences in addition to the public universities there are 12 private universities offering top class academic education. Some 500 different study options are available in Austrian Higher Educational Institutions. About one fifth of the students at Austrian universities come from abroad – including a small but growing amount from India, which according to UNESCO was 313 in 2012. The following academic degrees can be obtained in Austria; University level first stage (Bachelor's degree): Bakkalaureus, Bakkalaureus (FH); University level second stage (Master's degree): Magister, Magister (FH), Diplom-Ingenieur, Diplom-Ingenieur (FH); University level third stage (PhD): Doktoratstudien. In terms of cost, overseas students from non EU-EEA member countries pay tuition fees of around 100,000 INR per year. The Austrian education system is of a high standard and five Austrian universities recently featured in the Global Top 400 of the Times Higher Education World University Rankings 2015-2016 – the highest of which is The University of Vienna ranked overall 142 in the World.
Scholarships
The Austrian government, many private institutions and some universities offer scholarships for students. Scholarships are managed by a special agency – the Austrian Exchange Service, OeAD - Österreichischer Austauschdienst. The Afro-Asian Institute in Graz offers Scholarships to students from Developing countries in Asia.
For Further Information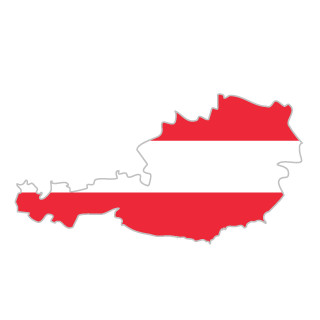 The University of Vienna:
http://www.univie.ac.at/en/
Financial support:
https://www.grants.at/EN
Austrian Exchange Service (OeAD - Österreichischer Austauschdienst):
https://www.oead.at/welcome_to_austria/EN/
Afro-Asian Institute Graz:
http://scholarship-positions.com/aai-scholarship-programme-developing-countries-students-austria-2014/2014/05/07/
Courses:
http://www.studienwahl.at/Content.Node/homepage.en.php
Austrian Education:
http://www.en.bmwfw.gv.at/Seiten/default.aspx
Austrian Federal Ministry of Education and Women's Affairs:
https://www.bmbf.gv.at/enfr/index.html
HELP-Service for Foreign Citizens:
https://www.help.gv.at/Portal.Node/hlpd/public/en