Finland offers a wide range of high-quality degree options in English, and according to the Times Higher Education World University rankings 2020, five of its universities are in the global top 400. The Finnish higher education institutions offer scholarship programmes to gifted non-EU students admitted to their fee-charging English-taught degree programmes – there are more than 400 degree programmes in English to choose from.

Embassy of Finland
Embassy of Finland , E-3, Nyaya Marg, Chanakyapuri, New Delhi-110021, India
+91-11-4149 7500
Basic information
Finland is a highly developed country with a fully functioning infrastructure, education system, health care services and a vibrant cultural life. Studying in Finland is a safe and quite exotic way to acquire academic and professional experience and gain personal growth. With a population of just over five million, Finland is a spacious country with people-friendly cities - the traffic is manageable, rush hours are a rarity and the cities are designed for walking and cycling as well as driving. In addition to having a world class educational system and a dynamic innovation environment, Finland also boasts exquisite natural beauty. Situated in northern Europe, Finland borders Russia in the east, the Gulf of Finland in the south, the Gulf of Bothnia and Sweden in the west, and Norway in the north. Its capital is Helsinki and the official languages are Finnish and Swedish with 94% of the population speaking Finnish.
Basic Education System
Finland is a Nordic welfare state where equality is the fundamental ideology behind education. Thanks to the high quality of Finnish education, the country has managed to advance into a world-class knowledge society, where education is provided by 13 universities and 23 universities of applied sciences. Finnish institutions provide over 400 degree programmes in English, so there is a lot to choose from. There are currently more than 20,000 international full degree students in Finnish higher education institutions – including a small but significant amount (almost 800) from India. Your daily communication will be effortless outside the classroom also as the Finns are fluent in English.
Finnish higher education consists of two complementary sectors; Universities provide academic education based on research. All 13 universities offer Bachelor's (180 ECTS, 3 years), Master's (120 ECTS, 2 years) and doctoral (240 ECTS, 4 years) degrees. Universities of Applied Sciences (UAS) provide vocationally oriented higher education and promote applied research. The 23 universities of applied sciences (UAS) offer Bachelor's (210-240 ECTS, 4-4,5 years) and special Master's (60-90 ECTS, 1-1,5 years) degrees. The UAS Master's are targeted for those already in the working life, so they require some post-Bachelor's work experience.

Students who graduate from Finland become experts with transferable skills and often with multidisciplinary competence. International students have particularly appreciated the superb conditions of the study facilities, the IT services and the support services; they are also guided through their studies by professional student services. Five Finnish universities feature in the Global Top 400 of the Times Higher Education World University Rankings 2020 – the highest of which is The University of Helsinki ranked 96.
Scholarships
The Finnish higher education institutions offer scholarships to gifted non-EU students admitted to their fee-charging English-taught Bachelor's and Master's programmes, Each university has its own non-EU tuition fee and scholarship system – so check the scholarship details directly with the university you wish to apply to!

National EDUFI scholarship schemes are offered for those international students who will be starting their Doctoral level studies at a Finnish university. There are two types of EDUFI scholarships: individual scholarships, which young researchers apply for themselves, and host fellowships, which are applied by the Finnish university departments willing to host the Doctoral student or researcher. There are no tuition fees charged on Doctoral level.
For Further Information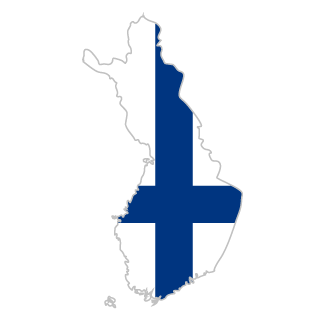 Study in Finland for prospective students – how to get started:
http://www.studyinfinland.fi
Information on scholarship options in Finland:
https://www.studyinfinland.fi/scholarships
Information on student visas for Finland – Finnish Immigration Service Migri:
https://migri.fi/en/studying-in-finland
Studyinfo.fi – the national application portal for higher education and database of English-taught degree programmes:
https://studyinfo.fi/wp2/en/higher-education/
Website address of the National Higher Education Authority:
https://minedu.fi/en/higher-education-and-research