Well regarded internationally, the Hungarian higher education sector consists of state universities, public universities, state financed colleges and religious educational institutions – with higher education qualifications recognised in the EU and beyond.
Basic information
A welcoming country situated in Central Europe, Hungary has always been a meeting-point of European cultures. Its capital, Budapest, is a metropolis with 2 million inhabitants and it is seen by many as one of the most beautiful European cities. The country, which has a population of around 10 million, has a pleasant continental climate. Hungarian is the country's official language, although English and German are taught in schools as second languages. Bringing together both Western and European influences, Hungary boasts a rich heritage and culture that attracts people from all over the world. Hungary offers geological sites, ancient Roman ruins, relics from Turkish culture, and well-preserved buildings, providing an insight into the different styles in the history of European architecture. Eight of these sites are UNESCO World Heritage.
Basic Education System
The higher education system in Hungary is well regarded internationally and it has three levels with Bachelor (undergraduate – 3 years), Master (graduate – 2 years) and PhD (doctoral – 3 years) degrees awarded. Unified, undivided, longterm Master's degree programmes (5 to 6 years) are offered in some fields of study (e.g. in human medicine, dentistry, pharmacy, veterinary medicine, architecture, teacher training, law and in a few programmes of art education) leading to a first degree but equivalent to a MA/MSc degree. Higher Education qualifications awarded by Hungarian institutions are recognised in all European Union countries. The country has a total of 20 state-financed universities, seven public universities, ten state-financed and 31 non-state financed colleges. In terms of tuition fees and as a general guide, international students can expect to pay 250,000 INR– 400,000 INR for a Masters degree (excluding medicine and similar courses which can be more costly). A PhD is likely to cost in between 350,000 INR– 450,000 INR.
Scholarships
The Hungarian Scholarship Board is responsible for submitting proposals to the Ministry of Human Capacities regarding international mobility and the national policy of scholarships and grants. These scholarships and grants (largely financed by the Ministry of Human Capacities of Hungary) are based on a pool system as well as on bilateral educational, scientific and cultural exchange programmes. Indian students are eligible for scholarships, please see For Further Information. The Campus Hungary Programme – conducted by the consortium of the Balassi Institute and the Tempus Public Foundation – was launched to enhance international student mobility in higher education. The Tempus Public Foundation is also responsible for the coordination of the Erasmus+ and CEEPUS scholarships in Hungary. The Balassi Institute offers language courses of 60-300 lessons at all levels and with various timings. The students of their Summer University participate in 25 language lessons per week. This is rounded up by 5-6 lectures (offered also in English) on a wide range of subjects, and cultural programmes and excursions are also offered to them. Students receive up to 20 ECTS credits for their work. The 'Stipendium Hungaricum' Scholarship Program was founded by the Hungarian Government in 2013. Under this program the Hungarian Party is offering scholarships for 200 Indian students annually to pursue studies in Hungary (see For Further Information). Hungary is a popular destination for international students and according to UNESCO's latest figures the country attracted 17,500 international tertiary level students in 2012; the highest proportion of foreign students come from Germany and Slovakia, although there are a growing number of students from Asia including students from India. In 2015/16 a total of 4 universities in Hungary appear in the QS World University Rankings.
For Further Information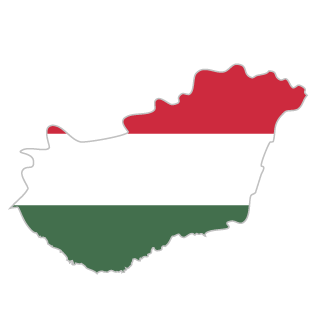 Hungarian Ministry of Human Capacities:
https://www.kormany.hu/en/ministry-of-human-resources
Hungarian Scholarship Board (Balassi Institute):
http://www.scholarship.hu/Englishsite/tabid/184/language/en-EN/Default.aspx
Stipendium Hungaricum Scholarship Program:
http://www.campushungary.org/study-in-hungary-menu/stipendium-hungaricum
Information on Tuition fees:
http://www.postgrad.com
Guide to Education in Hungary:
http://www.topuniversities.com/where-to-study/europe/hungary/guide
Study Finder:
https://www.campushungary.org
Embassy of Hungary, 2/50-M Niti Marg, Chanakyapuri, New Delhi-110021, India
http://www.mfa.gov.hu/kulkepviselet/IN/en/