The Mediterranean island of Malta hosts a small but growing number of mobile international tertiary level students, particularly from the UK and US, attracted by a good variety of English taught programmes.
Basic information
The Maltese group of islands comprises Malta, Gozo and Comino. Located in the Mediterranean Sea, just 93 km south of Sicily, the archipelago covers a total land surface area of 316 sq. km with a population of around 420,000. The largest island of the group is Malta, from which the archipelago takes its name. Valletta, the capital, is the cultural, administrative and commercial centre of the archipelago - and it will be one of two European Cities of Culture in 2018. The official languages are Maltese and English. Malta joined the European Union (EU) in 2004 and the Eurozone in 2008. Its economy depends on tourism, trade and financial services. Malta's skilled work force, low labour costs, strategic positioning and membership in the EU attract foreign investment.
Basic Education System
Higher education is mainly provided by the University of Malta and the Malta College of Arts and Technology (MCAST). At the University Level First Stage, Certificates, Diplomas and Bachelor's Degrees are awarded in such fields as medicine and nursing, diplomatic studies, management, administration, law, librarian science, religious studies, arts and political and social sciences after a course lasting from one to three years. A Bachelor's (General) Degree is received in three years. A Bachelor's (Honours) Degree is received in four or five years, depending on the field of study. The University Level Second Stage leads to a Master's Degree after a period of one to two years. Candidates must hold an appropriate first degree with at least second-class Honours. In special circumstances, candidates without an Honours Degree may be admitted after taking a one-year preparatory course and successfully passing a qualifying examination. Master's degree courses require candidates to submit a dissertation in addition to successfully completing the required courses. Doctor of Medicine (MD) and Doctor of Law (LLD) degrees are awarded by the faculties of Medicine and Law, respectively, at the end of a five or 6 year course. A Doctor of Philosophy (PhD) degree is awarded after at least three years of study following the award of a Master's degree. PhD candidates are required to submit a thesis after a period of research on an approved topic. Malta attracts a small, but growing, number of mobile international tertiary level students, the bulk of whom are from the UK, US, and Kuwait. India is the tenth highest country of origin.
Scholarships
The higher education system of Malta is open to international students, and currently full-time foreign students from some 75 countries are studying in the country. In addition, many foreign students participate in semester exchanges. At present no state scholarships are available, although Indian students may be eligible to apply for private or international scholarships, including via Erasmus+. A good source of information on the higher education system in Malta is the University of Malta International and EU office.
For Further Information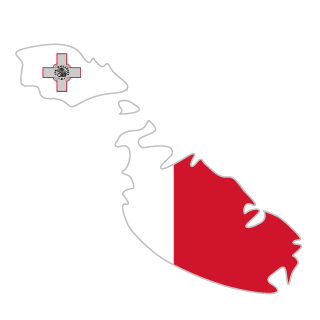 University of Malta:
https://www.um.edu.mt/
University of Malta International and EU Office:
http://www.um.edu.mt/int-eu
MCAST (Malta College for Arts, Science, and Technology):
https://www.mcast.edu.mt/Global
Domain Academy:
https://www.domainacademy.edu.mt/
The National Commission for Further and Higher Education Malta:
http://www.ncfhe.org.mt/
The International Office of the University of Malta:
https://www.um.edu.mt/intof
The High Commission of Malta, N60 Panchsheel Park, New Delhi-110017, India
https://www.mfa.gov.mt/India
College Malta:
https://www.gcmalta.com/