With higher education provided at educational and research institutions, universities, institute and academies, and conservatories there is no shortage of higher educational options – and Romania also has one of the lowest tuition and living costs in the EU.
Basic information
Romania lies in the central south-eastern part of the European continent. Romania is the ninth largest country of the European Union by area, and has the seventh largest population of the European Union with 20 million people. Romania borders Bulgaria, Hungary, Republic of Moldova, Ukraine, and Serbia, and shares part of the Black Sea coast. The capital is Bucharest, which has a population of over 2.5 million inhabitants, and the official state language is Romanian. Romania has enjoyed some of the highest economic growth rates in the EU over the last decade. The county has a high human development index and Romania has been a member of NATO since 2004 and the EU since 2007. In 2013 its total GDP was $372 billion, the 46th highest in the world. Romania's main exports are cars, software, clothing and textiles, industrial machinery, electrical and electronic equipment, metallurgic products, raw materials, military equipment, pharmaceuticals and fine chemicals. Romania has attracted increasing amounts of foreign investment over the last decade and it is one of the single largest investment destinations in South-eastern and Central Europe. Its economy is now characterised as one having macroeconomic stability.
Basic Education System
In Romania, higher education is provided at educational and research institutions, universities, institutes, academies, conservatories and university colleges. The state higher education system in Romania comprises 106 state higher educational institutions with 324 departments and over 30 private higher educational institutions. Graduate education offers specialization or an extension of the education provided in universities and graduate study programmes include: Advanced Studies: (1-2 years) for university graduates; graduates are awarded a degree diploma; Master Studies: (1-2 years) for university graduates; Graduate Academic Studies (2-3 years) organized by graduate study schools attached to universities or functioning as autonomous units (the studies are organized on an inter-disciplinary basis aimed at increased professional specialization); Doctoral Studies: (4-6 years) offered by universities and research institutes accredited as such. Romanian universities offer a good choice of post-graduate courses in Romanian, English, French and German. Alternatively, international students may take a supplementary preparatory year for learning Romanian. Romania has one of the lowest costs of living and costs of Tuition in Europe. Most programmes cost around 150,000 to 390,000 INR per year. Romania is a popular higher education destination with internationally mobile students and according to the latest statistics from UNESCO, more than 17,000 foreign students have chosen post-graduate studies in Romanian higher education institutions. India is one of Top 20 countries of origin for students to Romania. Romania has 4 universities in the 2015-2016 Times Higher Education global rankings - Babes-Bolyai University (501-600) in Cluc-Napoca the highest placed.
Scholarships
Citizens from abroad may be accepted to study on the basis of scholarships granted by Romania under bilateral agreements through the competent authorities in their countries or on the basis of scholarships and grants offered by other states or by international organizations. Romanian state scholarships are also advertised on the website of the Romanian Ministry of Foreign Affairs, and via the Romanian Ministry for Small and Medium Enterprises.
For Further Information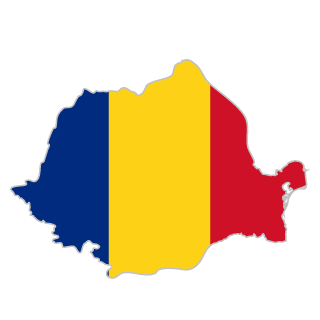 Valahia University of Targoviste:
https://www.valahia.ro/en/
The Ministry of Education, Research, Youth and Sports:
https://www.edu.ro
Study Portals Romania:
http://www.mastersportal.eu/countries/33/romania.html#tab:study
Study in Romania:
http://www.study-in-romania.ro/admissionsreq.htm
Information for International Students:
http://www.studyinginromania.com/international-students.html
Ministry of Foreign Affairs:
http://www.mae.ro/en
Ministry for Small and Medium Enterprises:
http://www.minind.ro/
List of State and Private Romanian Higher Education Institutes:
http://www.studyinginromania.com/universities.html
Medical Scholarships Romania:
http://www.studymedicineeurope.com/general-information/students-romania/scholarships-romania.html
The Embassy of Romania, D 6/6, Vasant Vihar, New Delhi, India
http://newdelhi.mae.ro/en