Boasting a tradition of academic excellence since 1795, Maynooth University (MU) offers world-class teaching facilities and innovative degree programmes at Bachelor, Masters and PhD level across the Social Sciences, Arts, Engineering and the Sciences.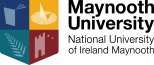 Maynooth (Ireland)
Humanity House, South Campus
Tel. 00353 1 708 3868
With over 9,000 students from over 90 countries across the globe, Maynooth University (MU) is the fastest growing university in Ireland. At MU we pride ourselves on our dedication to teaching and to scholarship. We attach considerable importance to class sizes, ensuring that students have frequent access to academic staff, all of whom are leading experts in their respective fields.
Maynooth University is committed to research that makes a distinctive, relevant and useful contribution to the advancement of human knowledge. Our primary focus is on addressing the major societal challenges of the twenty-first century. Our research themes are closely aligned to masters and PhD programmes, all of which are designed to foster the acquisition of a range of specialist, discipline-specific and transferrable competencies. MU ranks in the top percentile for its commercialisation activities and attracts a significant share of research funding. A recent 10 million Euro investment in the area of Radio Communication Systems, Geotechnologies and Smart Cities places MU at the forefront of these cutting-edge fields. MU also recently announced a €150 million investment as part of its Campus Master Plan. The investment is backed the European Investment Bank.
Maynooth University is optimally located near the Irish and European headquarters of the world's leading financial services, technology, social media, pharmaceutical and medical device companies, including Intel, HP, Facebook, Microsoft and Google. Our links with over 100 industries bode very positively in terms of graduate employment rates.
Being a student at MU involves more than study, of course. Students can choose from a wide variety of extra-curricular activities. In addition to over 100 Clubs and Societies, MU offers excellent sports facilities, including an on-campus fitness centre, fully-equipped gym and several sports fields. There is something for everybody. The University also boasts modern on-campus accommodation located within a five-minute walk of lecture theatres, the library, sports and recreational facilities.
MU is recognised among the top universities in the world. Of the 800 universities recognised by the by the Times Higher Education World University Rankings, MU now occupies the 350-400 band. As only one of five universities across Europe, Maynooth also received the 2015 Outstanding International Student Satisfaction Award. Top MU attractions reported by international students include the charming campus, the friendliness of the teachers and the small class sizes. In the International Student Barometer (2015), the largest annual study of international students in the world, MU received an equally outstanding score: more than 93% of MU students would recommend MU to a friend.
We look forward to welcoming you to Maynooth University soon!