With over 81.700 students and more than 4000 academic and administrative staff, the University of Torino (UniTO) in north-west Italy is one of the country's largest and most prestigious Universities.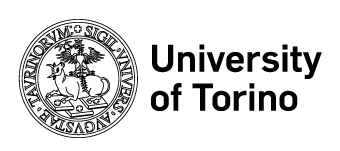 Torino (Italy)
10124, UniversitĂ  degli Studi di Torino, Via Verdi, 8, Torino, Italy
Tel. 0039 011 6704390-4350-9615
Founded in 1404, the University of Torino (UniTo) is one of the oldest Italian Universities, and one of the largest in Italy attracting students from more than 120 countries worldwide.
With its 6 Schools and 27 Departments, UniTo is a relevant player at the national and global level. UniTo ranks among the top 300 universities in the world and the top 5 in Italy (ARWU Shanghai). With its over 155 programs, 21 English-taught degrees (BA and MA) and a wide range of joint and double degree programs, UniTo is a comprehensive University offering a broad variety of degree courses, covering every field of knowledge (except for Architecture and Engineering).
Some of the degree courses offered are unique in Italy, such as Military Strategy, Biotechnology, Sport Sciences, Restoration and Conservation. Its Medical Diagnostic, Biosensoristics and Nanotechnologies research centres are amongst the best ones in Italy.
The 21 English-taught degrees offered cover different scientific areas: Arts and Humanities, Economic, juridical and social sciences, Life sciences and Medicine, Natural sciences and Technologies.
This wide English-taught offer contributes to the creation of an international student community: with 4800 international students, approximately 700 incoming and 1500 outgoing students through the Erasmus+ program for study and traineeship, as well as students from all over Italy.
UniTo is strongly linked to the European higher education area through 1300 Erasmus+ agreements, 28 double-degree programs, over 100 PhD co-tutorship agreements and a wide number of research projects funded with the contribution of the European Union.
As leader of the UNITA Universitas Montium European University Alliance, UniTo coordinates with 5 partner institutions across France, Spain, Portugal, Romania a ground-breaking project aimed at innovating higher education both in teaching and research. Through an ever evolving international network, UniTo offers a multidisciplinary and challenging learning environment.
For example, its Visiting Professor project attracts more than 100 visiting professors from the best universities worldwide each year.
The MA and PhD programs at UniTo emphasize synergies with national and international stakeholders and offer a wide range of internships.
The University of Torino offers a vibrant campus life: hosting over 81.000 students and with 120 buildings in different areas, UniTo is an urban campus in the heart of Torino.
Tuition fees and life in Torino are more affordable if compared with other Italian cities. In addition, UniTo is strongly committed to supporting talented students regardless of their identity and background. Several tuition-waiving, scholarship and grant programmes are available. University accommodation, eating places, and sports facilities are well situated.
UniTo is 22nd worldwide and 2nd in Italy in the GreenMetric ranking, which is evidence of our commitment to achieve sustainability and take action for climate change.