The Universitat Politècnica de Catalunya · BarcelonaTech is a renowned public institution of Higher Education and Research that is a benchmark in the fields of Architecture, Engineering, Applied Sciences and Technology, located in Barcelona and nearby towns.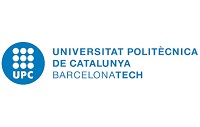 BARCELONA (Spain)
08034, Universitat Politècnica de Catalunya -BarcelonaTech, JORDI GIRONA, 31, BARCELONA, Spain
Tel. (+34)4137505
The UPC offers 65 bachelor's degrees, 84 master's programmes (40 of them fully in English), and 45 Ph.D. programmes, which fully adhere to the principles of the European Higher Education Area (EHEA) in some of the fastest-growing areas in the world of science, technology and industry.
AREAS OF KNOWLEDGE
Architecture and Urban Planning
Aerospace Engineering
Agricultural and Biosystems Engineering
Civil, Environmental and Geological Engineering
Computer Science
Engineering for Industry: Energy, Biomedical, Chemical, Electrical, Materials and Mechanical
Naval, Maritime and Nautical Engineering
Telecommunications and Electronic Systems Engineering
Applied Sciences: Mathematics, Statistics, Physics, Optics and Photonics.
According to the 2022 edition of the QS World University ranking by Subject, the UPC is ranked the 19th in the world in Architecture and the 29th in Civil and Structural Engineering. It is also among the world's top 60 universities in Engineering and Technology, Telecommunications, Electrical and Electronic Engineering and Mineral and Mining Engineering, and among the world's top 100 universities in Computer Sciences and Information Systems and Mechanical, Aeronautical and Manufacturing Engineering. It is also the first Spanish University in Architecture, Civil Engineering, Telecommunications, Electrical and Electronic Engineering, Computer Science and Materials Sciences.
The research carried out marks the meeting point between scientific inquiry, innovation and technological development. The UPC works to promote a culture of research, innovation and entrepreneurship and establish knowledge networks with researchers and research groups around the world.
Every year, more than 6,000 bachelor's and master's students and more than 500 doctoral students graduate. The UPC has a high graduate employment rate: 93% of its graduates are in work and 76% find a job in under three months.