Ireland is an increasingly popular destination with students from all over the world – many of whom are attracted by the wide choice of high quality, English-taught higher educational programmes and the competitive pricing. There's also a good range of scholarships, including for Indian students, across a range of disciplines.

Embassy of Ireland
C17, Malcha Marg, Chanakyapuri, New Delhi, Delhi 110021, India
Tel. +91 11 4940 3200
Basic information
Ireland is at at the heart and is the cultural, economic, and technological leading edge of Europe. Following Brexit, it is the only majority English speaking country in the European Union. It is renowned for its beautiful, unspoilt countryside. It's unique location, English fluency and friendly environment makes it the ideal spot for top International companies looking for a European base. Dublin, the capital, is home to Facebook, Google, Twitter, LinkedIn and many other leading companies. Nine of the top 10 global software companies, all top 10 born on the internet companies, 9 of the top 10 US ICT companies and 4 of the top 5 IT services companies are in Ireland. If you're interested in a career in ICT, why aren't you in Ireland? Ireland is also home to an extensive and well established pharmaceutical industry. Around, 120 overseas companies have plants in Ireland including 9 of the 10 largest pharmaceutical companies in the world. Ireland has a population of 4.6 million. English is the main spoken language. Ireland is an increasingly popular destination for students from India. The friendliness and hospitality for which Irish people are renowned, contribute to the ease with which overseas students adapt to the way of life and in particular, student life. Ireland also has a one year stay back programme for graduates. This can give you the opportunity to gain work experience with the top multinational companies.
Basic Education System
Ireland's Higher Education Institutions have over 5,000 courses on offer across the spectrum of medicine, science, technology, engineering, business, law, languages, literature, history, philosophy, psychology, sociology and other humanities as well as the creative, visual and performing arts.
Irish Higher Education Institutions offer:
Internationally Recognised Qualifications - Irish qualifications are recognised for excellence worldwide. Qualifications earned and connections made in Ireland deliver a passport to success. Degrees are available up to PhD level in most institutions.
Quality Institutions- all higher education institutes recognised by Education Ireland are committed to giving the highest level of service and commitment to their students. Find out more by checking out Where Can I Study on www.educationinireland.com
Long Tradition in Education Excellence - Ireland's worldwide reputation for high quality education is built on the solid foundation of commitment to excellence. In the Middle Ages, Ireland held the position of one of the principal education providers to the western world. Ireland has also had tradition of education in India with the Christian Brothers, Loreto nuns and the Presentation sisters.
Good global rankings - 6 Irish universities feature in the Global Top 400 of the Times Higher Education World University Rankings 2015-2016.
An International profile and environment - Ireland is a host destination for over 11,000 international tertiary level students each year – the bulk of which come from the UK, China and the US – although India is the 8th highest country of origin for internationally mobile students taking post graduate courses in Ireland. This means that you will be part of a growing network of Indian students who have studied in Ireland.
Scholarships
Tuition fees vary by course and institution. Scholarships are available for the brightest students. The Irish government offers post graduate scholarships for international students, including to Indian students, across various disciplines – including at the Research Masters and Post Doctorate level. Scholarships are also available specifically for Indian students, at several Irish universities such as Trinity College Dublin, University of Limerick, NUI Maynooth, UCC, and NUI Galway.
For Further Information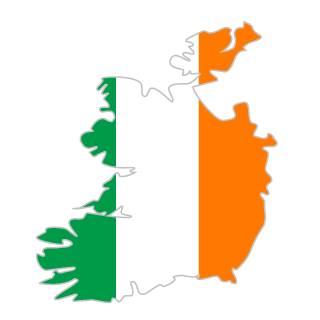 Education Ireland (Information on studying in Ireland)
https://www.educationinireland.com
IDA (Why companies choose Ireland)
https://www.ida.ie
Irish Research Council (Irish Government Post-Graduate Scholarships):
http://www.research.ie/scheme/government-ireland-postgraduate-scholarship-scheme-2014
Scholarships:
https://www.educationinireland.com
Quality and Qualifications Ireland: (Internationally recognised qualifications)
https://www.qqi.ie
Irish Council for International Students:
https://www.icosirl.ie
Applying for an Irish visa:
https://www.inis.gov.ie
Irish Embassy in India:
https://www.IrelandinIndia.com