Dublin Business School (DBS) is the largest autonomous institution in Ireland, located right in the heart of Dublin, Ireland's capital city and a perfect place to live, work, play and study.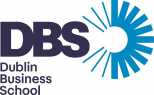 Dublin (Ireland)
St. Aungier Street
Tel. +35314177500
Over the last 45 years, DBS has built a reputation for the quality of its teaching and improvement of the learning experience. DBS is one of the premier higher education institutions in Ireland and is currently home to 9000+ students from 80+ nationalities and delivers 100+ globally accredited programmes.
Dublin Business School (DBS) specialises in the provision of career focused business, computer science, analytics, fin-tech, digital marketing, cyber security and law education as well as the delivery of contemporary programmes in the areas of arts, film, social care, audio & music production, media, social science, humanities and psychology. DBS has three intakes in a year- January, April & September.
Over the years, DBS has been one of the most preferred study destinations for the international students as our courses are developed in collaboration with industry and professional bodies. So that when a student graduates, in addition to his/her academic qualifications, s/he will have the skills and knowledge to begin a successful career straight away. Our ethos is to provide programmes which are highly focused and relevant to international students which employ innovative approaches to teaching and learning.
There is, however, more to being a student than just studying at DBS. Higher education is about developing students' whole personality and participating in a wide range of activities beyond the lecture theatre, library or computer laboratory which will shape their identity in the coming years. The DBS Student Services department co-ordinates a growing number of clubs and societies each academic year, which have enjoyed success at various Intervarsity levels.
In the recent years, Ireland has seen a significant increase in the international student enrollments. Across the higher education sector, DBS has been widely acknowledged as the one of the largest contributor to the said growth in inward student mobility to Ireland. As the world fights the pandemic, all economic forecasts predict that Ireland will return to the Pre Covid -19 levels as early as 2021. As Pascal O'Donoghue, Minister for Finance for Ireland put it "The current crisis is a health one and not related to any inherent macroeconomic imbalance at the heart of the economy"
DBS Career Service office, one of the most successful departments, with its employability & career development events helps a number of graduates' year on year to find employment upon completion of their course. DBS graduates employed in most of the well-known multinationals in Ireland and across the globe. As DBS, continues to grow and build on its reputation as Ireland's leading independent college, we will do all that we can to help our students to make the right choices for their future. And we assure the students that a programme of study at DBS will give them the best possible start in their career.