Ireland's leading independent higher education institution with career focused programmes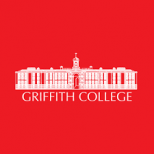 Dublin (Ireland)
8, Griffith College, South Circular Road, Dublin, Ireland
Tel. 35314150400
Griffith College was first established in 1974. Today, Griffith College has grown and diversified its range of programmes, both professional and academic to an annual learner population in excess of 7,000. The College's academic disciplines include: business, law, accounting, hospitality management, pharmaceutical science, computing, big data, journalism, interior design, fashion, music, education, photography, digital media, film and screen media, foundation studies and other related specialisations.
The College's main campus is in Dublin city and is situated on a historic seven-acre site which is associated with landmark events in Irish history over the last 200 years. This main campus is typically referred to as Griffith College, Dublin or GCD. On campus accommodation is available in Griffith Halls of Residence, www.ghr.ie
Since 2005, a number of the College's academic programmes have also been delivered from its constituent college in Cork (known as Griffith College, Cork or GCC) and since 2007 the College has provided programmes from its constituent college in Limerick (known as Griffith College, Limerick or GCL).
Our Students' Union organises a wide range of student events throughout the year. These are a great way to get acquainted with College life and get to know other students. A large selection of clubs and societies are currently active on campus including soccer, basketball, volleyball, music, film, Griffiti (Magazine) and much more.
While Griffith College recently celebrated its 45-year anniversary, the College campus was 200 years old in 2013. To celebrate this milestone, there was a ceremony in December 2013 which was attended by the Irish Prime Minister, An Taoiseach Mr. Enda Kenny TD.
All programmes available to International learners are validated by Quality and Qualifications, Ireland (QQI). These programmes lead to recognised awards at levels 6 to 9 on Ireland's National Framework of Qualifications (NFQ). QQI (Quality and Qualifications Ireland) is an independent State agency responsible for promoting quality and accountability in education and training services in Ireland. It was established in 2012 by the Qualifications and Quality Assurance (Education and Training) Act 2012.