A well known Portuguese Foundation University, the University Fernando Pessoa offers high standard academic courses in several faculties including Health Sciences, Human and Social Sciences, and Science and Technology.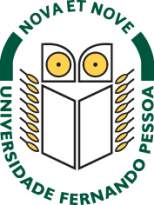 Porto (Portugal)
Pr. 9 de Abril, 349, 4249-004, Porto, Portugal; +351225071346
Tel. 00351225071346
University Fernando Pessoa (UFP) is the result of a pioneering higher education project initiated in the 1980's with the creation of two higher education institutes that provided its structural basis. Today, the University is organized in three faculties (Health Sciences, Human and Social Sciences, Science and Technology), one School of Health Sciences and one autonomous unit (Ponte de Lima College). Being a foundation University, UFP has never been market oriented. It has managed to develop into a solid private higher education institution with a strong academic focus and a constant concern with quality maintenance and improvement in what concerns a highly qualified teaching staff, physical infrastructures and equipments and its teaching, research and extension project.
The mission of University Fernando Pessoa is to provide high quality education services and to be an internationally recognized European teaching and research university, contributing to the promotion of private higher education as a public good, associated with private benefits and based on the over-arching principle of public responsibility. The University understands that it has a key role to play in the scientific, cultural, social and economic development of society and aims to continuously strengthen its position as a member of the international community of scholarly institutions.
UFP pledges its commitment to effective, efficient, caring and innovative approaches to teaching, research and community service; client-centered management and administration; and good governance. We see ourselves as an active member of our community and exert influence via service provision and the development of close relationships with major national socio-economic actors, in order to promote mutual advancement. Internationally, we want to contribute with our expertise and values to promote a culture of quality in teaching, scholarship and research in private higher education. We also want to develop, with similar institutions, national and international channels through which institutional quality cultures can be recognized, legitimatised, and continually enhanced, so that a truly inclusive European Area of Higher Education can be shaped. We believe in honoring Fernando Pessoa, our patron, the greatest poet of Portuguese literary modernism. We are committed to education and we want to make sure we continue to deliver to the highest of academic standards. We have a highly qualified faculty (80% PhD) and state of the art pedagogical and research infrastructures and facilities.
In terms of administration, if you are not a national of EU or EEA countries please make sure that you hold an appropriate student's visa before coming to Porto. Please also note that if you are a citizen of a country that does not need an entry visa to Portugal (Brazil, Republic of Korea, Canada, USA, Venezuela) you will still need a student's visa in order to register and we will not be able to do so without it. Upon acceptance at UFP you will receive an official admission letter to be used for visa purposes. Please note that you will need to apply for a national visa in order to get a residence permit once you arrive in Portugal. Please do not apply for a Schengen visa. You can get detailed information on visas and even make an initial request online. Please also get the appropriate Health Insurance to cover any problems you may have during your stay in Portugal. You can also request a European Health Insurance Card if available at your country of origin. Get in touch with us as often as you need!