Wrocław University of Economics (WUE) is ranked among the top economic schools of higher education in Poland and it is an important centre of science and research.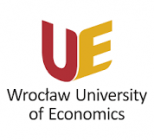 Wroclaw (Poland)
Komandorska Street 118/120
Tel. +48 71 36 80 100
Wrocław University of Economics (WUE) activities are aimed at maintaining and strengthening the position of the university on regional, national and international levels, improving competitive advantage, and shaping its image of a modern institution, open and friendly to its employees, students, and the environment.
The University provides courses across many disciplines including; Economics, Finance and Accounting , Informatics and Econometrics, International Economics Relations, Business Informatics, Management, Management and Productions Engineering, Economic Analytics, European Studies, Logistics, Spatial Economy and Tourism. Qualified personnel of the Wrocław University of Economics have always been our greatest asset. WUE employees receive numerous awards for didactic and scientific achievements, and have exercised responsible duties over a number of scientific associations and societies, both in Poland and abroad. The most prominent of our colleagues have been awarded honorary titles by local and foreign institutions of higher learning.
Our students and academics are provided with a modern, well-equipped base of didactic, research, and recreational facilities in 31 educational and administration buildings (in Wrocław and Jelenia Góra), with a total of 40 lecture halls and 100 spacious and modern auditorium and workshop rooms. Overall capacity of our educational base reaches nearly 8 thousand seats. Research and education of the Wrocław University of Economics is supplemented by dedicated organizational units, such as the Main Library, the Department of Foreign Languages, the Department of Physical Education and Sports, the Computer Centre and the University Publishing House.