Wroclaw University of Science and Technology is a top ranked public univeristy offering Bachelor, Master and PhD programmes in engineering, science and technology areas.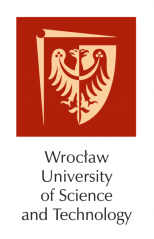 Wroclaw (Poland)
Wybrzeże Wyspiańskiego 27, 50-370 Wroclaw, Poland
Tel. +48 71 320 4439
Wroclaw University of Science and Technology is a public institution whose position in the research and teaching fields places the university on the second place among universities of technology in Poland*. The educational standards offered at the university are closely connected with its dynamic scientific work and industrial experience. Research and education are strongly influenced by international cooperation with partner universities all over the world. The university currently offers preparatory language courses as well as Bachelor Master and PhD degree programmes at 13 faculties in Wrocław in English or Polish to over 35 thousand students. The tuition fees for English taught programmes for non EU students amount to 3000 EUR per year for a Bachelor programme and 4000 EUR per year for a Master as well as for PhD programme.
Some of the courses are offered in double degree version with universities in Germany, UK and Canada. Currently almost 900 international students study at Wrocław Univeristy of Technology among them 89 Indian students and 15 more from Southeast Asia. Additionally, we host Indian students from partner universities for short time exchange programmes / summer school (30 students in the academic year 2013/2014, 66 in academic year 2014/2015, 126 in the acedmic year 2015/2016) and our students have the opportunity to spend part of their studies in India .
Wrocław University of Technology has over 350 valid bilateral agreements in the frames of Erasmus+ programme and over 186 International co-operation agreements. Since 2011 Wrocław University of Technology participates in Erasmus Mundus Program with countries: Russia, South America, Australia, New Zealand, Asia, South Africa, Western Balkans, Jordan, Lebanon, Palestine or Syria.
The position of the university can be measured also by the successes of our students with Projekt Scorpio from the Wrocław University of Technology coming in third. This whose Scorpio Project was ranked 3 at the 2015 University Rover Challenge, the world's premier robotics competition for university students held in Utah at Mars Desert Research Station.
The university allows he students not only to receive top quality education but also realize themselves in other areas. Our graduates include Olympic silver medallists: Maja Włoszczowska, Paweł Rańda, the first woman in Europe to climb Mount Everest and the first woman in the world to climb K-2 Wanda Rutkiewicz or one of the richest Poles Leszek Czarnecki.
Contact details of alumni from India are available on request. Please write to: ewa.markowska@pwr.edu.pl
Contact details of some current students: see our Facebook profile.
Wrocław Univeristy of Science and Technology has a wide offer for the industry realized, among others, through the following certified laboratories
* according to the "Perspektywy 2016" ranking.