Ranked among the best technical universities in Europe and in the World, Politecnico di Milano offers a wide range of high-quality English-taught Masters programmes.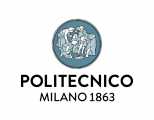 MILANO MI (Italy)
PIAZZA LEONARDO DA VINCI 32
Tel. 390223991
Established in 1863, Politecnico di Milano is one the most outstanding technical universities in Europe and the largest Italian university in Engineering, Architecture and Design, with nearly 45,000 students.
The latest QS University Rankings place Politecnico di Milano at the top position in Italy, among the best 10 technical universities in Europe and within the top 50 technical universities worldwide.
Scientific research plays a central role in the university mission thanks to strong links to corporate research, thanks to considerable European funds and to several well-equipped laboratories, which also ensures advanced and high-quality teaching. Politecnico di Milano is a member of IDEA League, a strategic alliance among five leading European universities of technology. As a result of a strong internationalization policy, the majority of postgraduate programmes are entirely taught in English, thus attracting an ever-increasing number of talented foreign students, who now form a diverse community from more than 100 countries. Merit-based scholarships are awarded to the most talented international students. The employability of graduates is a key factor and job fairs are regularly organised on campus for graduates (know more at www.careerservice.polimi.it). International students can benefit from many services and a dedicated Welcome Desk will support you throughout your stay. On your arrival, join the Welcome Week to learn how to build your career at Politecnico di Milano and meet other international students. Keynote speeches, sports facilities, students' associations, cultural and social events are just some examples of students' life at Politecnico di Milano.