Charles University in Prague (CU) was founded in 1348, making it one of the oldest universities in the world. It is a leading research university that combines high-quality science, research and education on both a global and national scale.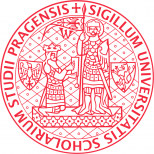 Prague (Czech Republic)
Ovocny trh 3-5
Tel. +420221491850
Charles University in Prague (CU) was founded in 1348, making it one of the oldest universities in the world. Today, CU is a world class institution of higher education, the largest and most renowned Czech university. Charles University has over 53,000 students – roughly a sixth of all students in the Czech Republic – enrolled in 300+ accredited degree programmes that offer over 700 different study profiles. Over 7,000 international students are currently enrolled at CU. The success of the University's research policy is reflected in international university rankings based on research achievements. CU is ranked among the top 1,5% of universities worldwide according to the most respected international league tables and rankings. • Academic Ranking of World Universities (ARWU): rank 201-300 (101-150 in Physics, 151-200 in Mathematics) • The Times Ranking: rank 301 - 350 • NTU Ranking: rank 247, and 167 in Computer Science and Mathematics • Listed in 2010 CHE Excellence Group of European universities in Mathematics Our international links contribute significantly to strengthening global awareness of the University. Charles University achieves high standards of excellence in joint international research projects and is a member of many prestigious international organizations and university networks. We also actively support mobility for both students and academic staff. The European Commission ranks Charles University among Europe's leading universities in terms of the number of outgoing and incoming students and teachers within the Erasmus programme. Other European Union programmes are also gaining in importance. One of them – the increasingly popular Erasmus Mundus programme – enables students to receive joint Master's or PhD degrees from more than one university. Charles University emphasizes the development of international cooperation implemented on the basis of a network of inter-university agreements. This network currently includes almost 200 partner universities from all over the world. Cooperation with partner universities takes place in a wide range of areas – from student and academic staff mobility, through joint research projects, to seminars and summer schools. Charles University also enables PhD students to participate in cotutelle programmes, involving the joint supervision of dissertations by two tutors. At the end of their studies, cotutelle graduates receive two diplomas – one from Charles University and the other from the partner university. Charles University regularly recruits high-quality international researchers from abroad, helping to strengthen its position as an internationally respected research university. International recruitment of this type is a proactive process and is financially supported by the University, which has set up dedicated programmes such as the International Post-Doc Research Fund for this purpose.