Year of establishment: 1963
"Prof. D-r. Assen Zlatarov" University is the only state university in Southeast Bulgaria. Organization and management of the educational process at the university comply with the European criteria for a qualitative educational and research process.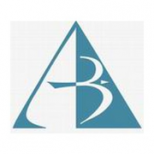 Burgas (Bulgaria)
Prof. Y. Yakimov Str. 1
Tel. 003595686 00 41
Tuition at the university is carried out in three faculties - Faculty of technical sciences, Faculty of natural sciences and Faculty of social sciences. It includes three colleges – technical college, Medical College and College of Tourism. Tuition is carried out in 29 accredited Bachelor and over 60 Master programs. The Department of foreign language studies, the central scientific research library and the Computer centre have their honourable place in the structure of the university. More than 320 highly qualified lecturers, 127 of them habilitated, teach at the university. A university evaluation and education quality maintenance system has been worked out. The University has been rated among the first in Bulgaria according to the quality of the research on Hirsch system for scientific contribution. Carrying out the policy of the university management for rejuvenating and heightening the qualification of the academic staff, there has been a practice established for announcing competitions on all levels – from "assistant professor" to "professor". "Prof. Dr. Assen Zlatarov" University has a modern material base and facilities which comply with the state requirements for high quality of education. It consists of six academic buildings, sports facilities, three student hostels, three student canteens and a medical service centre. The hostels can accommodate all the students who are not residents of Burgas. The university library comprises the Central library and three affiliates. The library offers materials of different areas of knowledge – social, economic, humanitarian and technical studies. There are 150 equipped seats in the reading room. Access to scientific database Scopus, Science Direct, EmBase, Web of Knowledge is provided. The academic management has been constantly making systematic efforts for maintenance, expansion, effective use and modernizing and renovation of the available material and technical facilities. The university has established active scientific relations with institutes and universities in England, France, Germany, Russia, Turkey, Spain, Italy, Hungary, Serbia, Poland, Slovenia and etc. They give opportunity for scientific specializations and study practice of the academic staff and students, for exchange of lecturers, academic and scientific literature.