Good quality higher education in Cyprus is provided by many different types of institutions. With a wonderful Mediterranean climate, the island hosts on average some 7,500 tertiary level international students each year - and India is the 4th biggest country of origin.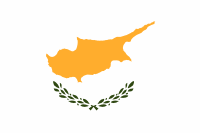 Embassy of Cyprus
HIGH COMMISSION OF THE REPUBLIC OF CYPRUS NEW DELHI D-64, MALCHA MARG, CHANAKYAPURI NEW DELHI-110021, INDIA
Tel.: +91 11 43586295
Fax: +91 11 26111160

http://www.mfa.gov.cy/mfa/highcom/highcom_newdelhi.nsf/contact_en/contact_en?OpenDocument
Basic information
Cyprus is the third largest island in the Mediterranean after Sicily and Sardinia and it is at the crossroads between Europe, Asia and Africa. The island's main economic activities are banking, tourism, craft exports, merchant shipping and other services. Cyprus has a free open market economy. Over the years, the economy has gradually developed into a modern one with dynamic services, industrial and agricultural sectors, and an advanced physical and social infrastructure. The historic, capital of Cyprus is Nicosia (Lefkosia), whilst Paphos, in the South West, will be a European Capital of Culture in 2017. Cyprus enjoys a wonderful Mediterranean climate with long dry summers from mid-May to mid-October and abundant sunshine throughout the year. In May 2004, Cyprus joined the European Union and became its easternmost and southernmost outpost and in January 2008, Cyprus joined the Economic and Monetary Union (EMU) and hence the Euro is the monetary unit in use. The official languages of the Republic of Cyprus are Greek and Turkish. However, English is widely spoken.
CONSULAR SECTION
Tel.: +91 11 43586259, Fax: +91 11 26872076
E-mail: delhi.consulate@mfa.gov.cy, cyconsulatedelhi@gmail.com
(Visiting/ Telephone hours of Consular Section: Monday - Friday, between 10am - 1pm)
Basic Education System
The Government policy as regards to higher education aims to fulfil the local needs for higher education and to establish Cyprus as a regional educational and research centre, a hub for international scholars and students alike. The higher education system in Cyprus is shaped by the European Higher Education Area as outlined by the Bologna Process. Higher and Tertiary Education in Cyprus consists of public and private institutions of Higher Education at University and non University level. A useful electronic information booklet named "Higher Education in Cyprus" provides background on the sector in English. Higher education is provided by many types of institutions: institutes, universities, academies and conservatory. In Cyprus the academic year is usually composed of two semesters, beginning in September and ending in May. Generally, there are mid-term exams scheduled in October and March of the respective semesters and a final exam at the end of each semester, though this can vary depending on the course. According to UNESCO, Cyprus hosted almost 7,500 international tertiary level students in 2012, the biggest country of origin of post-graduate student being neighbouring Greece, followed by Bangladesh, Pakistan and India.
Scholarships
Some scholarships are offered by the Cyprus Government and at times by public and private institutions of Higher Education in Cyprus or international partners, as advertised on their websites. Postgraduate tuition fees for International students can be in excess of 400,000 INR per year.
For Further Information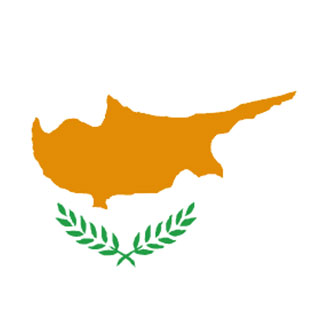 Higher Education in Cyprus:
https://www.highereducation.ac.cy/information_booklet/files/
Department of Higher and Tertiary Education, Ministry of Education and Culture:
https://www.highereducation.ac.cy/index.php/en/
Ministry of Education and Culture:
http://www.moec.gov.cy/
Government of Cyprus:
http://www.cyprus.gov.cy/portal/portal.nsf/citizen_en?OpenForm&access=0&SectionId=citizen&CategoryId=none&SelectionId=home&print=0&lang=en
Cyprus State Scholarship Foundation:
http://www.cyscholarships.gov.cy