Leiden University has is renowned for our ground-breaking research, a personal and interactive classroom experience, and academic excellence. Discover the 16 English-taught bachelor's programmes and nearly 200 master's specialisations in Leiden and The Hague.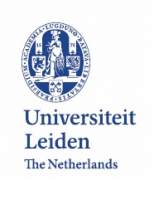 Leiden (Netherlands)
2311EZ, Universiteit Leiden/Leiden University, Rapenburg 73, Leiden, Netherlands
Tel. 31715278011
Leiden University has been elevating minds, pioneering research and having a real-world impact since 1575. Broaden your horizons through one of our 16 English-taught bachelor's programmes or nearly 200 master's specialisations offered across 7 faculties: Archaeology, Social and Behavioural Sciences, Governance and Global Affairs, Humanities, Law, Natural Sciences and Medicine/LUMC. This includes Leiden University College, our Liberal Arts and Sciences honours college.
With two inspiring locations in the beautiful historic cities of Leiden and The Hague, Leiden University has a lot to offer: wonderful social, academic, and cultural student experiences. Leiden is a safe and friendly student town full of period canal-houses, windmills, national museums, markets and cafes. The Hague is the International City of Peace and Justice, and boasts international government and non-government organisations, multi-national companies and a myriad of cultural experiences. Study in an ideal setting to get the most out of student life while preparing for your international career.
Leiden University will contribute to your academic and your personal development. Besides attending lectures, you will be doing your own research into topics that are relevant to society today. Engage with our lecturers, who are renowned for their ground-breaking research and worldwide networks. Benefit from the personal and interactive classroom experience.
In its nearly 450 years of existence, our university has built a solid reputation. Leiden University is a top-100 ranked institution globally. We invite you to follow in the footsteps of our 16 Nobel Laureates, and other notable alumni such as King Willem Alexander of the Netherlands, our current prime minister Mark Rutte and international DJ Armin van Buuren. Not to mention former US president John Quincy Adams, Nelson Mandela, Winston Churchill, and Albert Einstein! Leiden University's good name will help you find a job after you graduate.
Your opinion matters. Whatever your views, whatever your faith, for us freedom of thought and opinion is key. Discover yourself. We would love to welcome you at Leiden University!