The University of Pardubice is a modern and dynamic multidisciplinary university with a strong focus on education, research and development.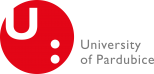 Pardubice (Czech Republic)
Studentská 95
Tel. 00420466036133
The University of Pardubice's faculties provide Bachelor's, Master's and Doctoral degree courses in 60 undergraduate or postgraduate study programmes offered in Czech and/or English. The University also has a strong international outlook, and it has been hosting students from India as a partner of the Erasmus Mundus project 'Svaagata.eu.' Thanks to this project, a dozen students and academics have been able to come to Pardubice to experience Europe both academically and culturally. The university is also a member of the European Research and Higher Education Area. The modern facilities of the University campus, which include halls of residence, dining hall, and modern sports facilities located on campus, have been designed with students in mind. As well as Czech students, the University of Pardubice is popular with the 300 international students it attracts each semester.