Year of establishment: 1992
University of agribusiness and rural development (UARD) was founded in 1992 as Higher School "Agricultural College". Now it is the biggest private university in Bulgaria providing training in management, economics, tourism and regional development.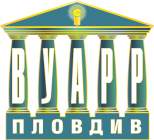 Plovdiv (Bulgaria)
78, Dunav Blvd.
Tel. 0035932960360
University of Agribusiness and Rural Development is well-experienced in international and regional projects preparation, management and implementation embracing a number of successful activities in the fields of sustainable development; organic farming, management and entrepreneurship; networking concerning ecological agricultural production and management; integration and implementation of a Quality Assurance System in organic food retailing; investigations on ecological plant and animal food production, management and enptrepreneurship in different regions; transfer of innovative technologies for SMEs; consultations etc. It provides Bachelor and Master degree study programs in management and economics.