Portuguese higher education is well regarded internationally, and Lisbon, the countries gleaming capital, has a tradition of higher studies in both engineering and social sciences – and is considered amongst the best in the world for courses in law, sociology and philosophy.
Basic information
Located at the far south-west of Europe, Portugal spreads out into the Atlantic Ocean. It borders territorially with Spain for 1214 kms and its oceanic coast is 943 kms. Portuguese territory also includes a series of archipelagos in the Atlantic Ocean, the Azores (667 kms) and Madeira (250 kms). In total, the country occupies an area of 92,090 square kilometres of which 91,470 square kilometres is land and 620 square kilometres water. Portugal's capital, Lisbon, is a white gleaming jewel of a city and a treasure house of architecture, museums and restaurants built on seven hills which allow for many great river and city views. A modern nation, Portugal leads the world in areas such as the production and use of clean energies, the development of technologies for critical information systems and the invention of innovative fabrics. Portuguese is the third most widely spoken European language in the world, after English and Spanish, playing an important role in international relations as a working language of the European Union and its Latin American equivalent Mercosul. It is the mother tongue of around 230 million people globally and an official language in Angola, Cape Verde, Guinea- Bissau, Mozambique, Portugal, Sao Tome and Principe and East Timor. It is also the official language of Brazil, which like India is one of the world's five major emerging national economies (BRICS), and given the historical links between Portugal and India, it has a significant cultural presence in Goa.
Basic Education System
The higher education sector in Portugal is divided into two subsystems: university education and polytechnic education. University institutions award Bachelor, Master and Doctorate degrees while polytechnics award only Bachelor and Master degrees. The two systems of higher education are linked and it is possible to transfer from one to the other, as it is from a Portuguese university to another university in Europe and vice-versa given the common European grading system. Portugal has one of the oldest universities in the world, the Universidade de Coimbra, and its law, sociology and philosophy courses are still considered amongst the best in the world. Meanwhile, Lisbon has a tradition of higher education in both engineering and social sciences, and the Centre for Social Studies (CES) in Lisbon and Coimbra well known for the quality of its post-graduate research and PhDs. Tuition fees vary as per institution and course, but overall they are relatively low – somewhere in the region of 75,000 INR to 250,000 INR per year. According to UNESCOs latest statistics Portugal is popular with international students; there are currently 18,500 international tertiary level students studying at Portugal's higher education institutions, the largest proportion hailing from Brazil, Spain, and Angola, but also from India, China, and Bangladesh. Overall Portugal's higher education institutions are well regarded internationally and Portugal has 1 university which recently featured in the Global Top 400 of the Times Higher Education World University Rankings 2015-2016 - Instituto Superior Tecnico Lisboa, and a further 6 univerisites in the global Top 600.
Scholarships
Grants for Master and Doctorate degrees as well as post-doctorate grants, sabbatical grants, grants for scientific career development, enterprise doctorate grants and training grants at international organizations – including for Indian students - are provided by Foundation for Science and Technology under the Ministry of Education and Science. Meanwhile, The Camoes Institute (CICL) is responsible for promoting Portuguese language and culture outside of Portugal. It is signatory to a variety of cooperation agreements with foreign higher educational institutions offering a range of scholarship programmes for Portuguese and foreign students. As a result of the cultural ties between India and Portugal, the CICL has representations in New Delhi & Goa.
For Further Information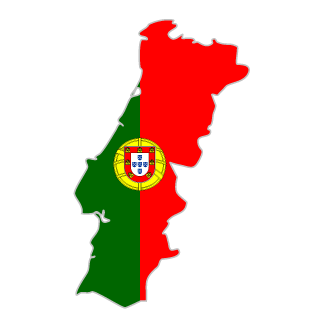 Politechnical Institute of Braganca:
http://portal3.ipb.pt/index.php/en/ipben/home
CESPU:
http://ects.cespu.pt/en/
Polytechnic Institute of Leiria:
https://www.ipleiria.pt
Universidade di Minho:
https://www.uminho.pt/en
FCT-Portuguese National Funding agency:
http://alfa.fct.mctes.pt
Centre for Social Studies:
http://www.ces.uc.pt/index.php?id_lingua=2
University of Lisbon:
http://www.ulisboa.pt/
Universidad De Coimbra:
http://www.uc.pt/en
Calouste Gulbenkian Foundation:
https://www.gulbenkian.pt
Foundation for Science and Technology (Fundação para a Ciência e Tecnologia):
https://www.fct.mctes.pt
Office for International Relations for Science and Higher Education (Gabinete de Relações Internacionais da Ciência e do Ensino Superior):
https://www.fct.mctes.pt/grices/ncp
Directorate-General of Higher Education (Direção Geral do Ensino Superior):
https://www.dges.mctes.pt/dges/pt
Calouste Gulbenkian Foundation (Fundação Calouste Gulbenkian):
https://www.gulbenkian.pt
Camoes – Institute for Cooperation and Language (Camões- Instituto da Cooperação e da Língua):
https://www.instituto-camoes.pt
Lisbon University Institute:
https://www.iscte-iul.pt/en/home.aspx
Higher Education in Portugal; • +91 11 4607 1001
http://www.portugal-india.com/en/language
Embassy of Portugal, 4 Panchsheel Marg Chanakyapuri, New Delhi-110021, India
https://www.portugal-india.com/en/sitemap