With a growing international reputation, Aalto University in Finland is a community of brave thinkers. At Aalto, you can take part in building success stories in technology, the arts, and business - and explore the lively and friendly city of Helsinki.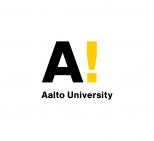 Helsinki and Espoo (Finland)
Aalto University Admission Services, P.O. Box 11110, FI-00076 AALTO, Finland
Tel. +358 2944 29290
Aalto University is a multidisciplinary science, business and art community of 20,000 students and 5000 staff. The university was created in 2010 through a merger of three leading universities in Finland: the Helsinki School of Economics, the University of Art and Design Helsinki, and the Helsinki University of Technology. Aalto University consists of six schools: School of Arts, Design and Architecture, School of Business, School of Chemical Technology, School of Electrical Engineering, School of Engineering, and School of Science. Aalto University offers you the highest level of education in the fields of art, business and technology. The combination of the three fields brings a whole new dimension to studying: in addition to the traditional degree options, students have the possibility to build a unique study experience that corresponds to their personal preferences and career aspirations. There is a wide variety of degree programmes available in English: one Bachelor's programme, nearly 50 Master's programmes and over 10 international joint degree programmes at Master level, and six doctoral programmes.
The university degrees that can be completed at Aalto University in English are BSc in Economics and Business Administration and MS in Economics and Business Administration, Master of Arts, Master of Science in Technology and Master of Science in Architecture. The academic postgraduate degrees offered are licentiate and doctoral degrees. In accordance with the European standards for higher education, at Aalto University, the extent of lower university degrees is 180 ECTS credits and the extent of higher university degrees is 120 ECTS credits. For more information about studying at Aalto University, please see http://www.aalto.fi/en/studies/about/.