Study in Slovenia offers you all the information about study, research and exchange in our country. On our web page you will find relevant information regarding higher education, culture, life and administrative procedures.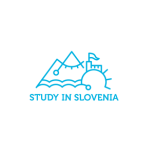 LJUBLJANA (Slovenia)
OB ZELEZNICI 30a
Tel. 00386 1 620 94 74
In Slovenia, we have 4 universities and around 50 smaller independent HEIs that offer numerous study programmes in all areas. Our two largest universities, University of Ljubljana and University of Maribor are among the world's top 3% of the universities. The two smaller and younger, University of Primorska and University of Nova Gorica both take the advantage of being smaller, flexible, enabling more individualized studies and research in a very diverse, multicultural environment, well connected also with the industry.
The status of a student gives you many benefits, such as subsidized meals, transportation and accommodation. Above all you may also work as a student. As a foreign student you are much welcomed by the buddy, mentor system.
Slovene student organisations are very active and always ready to help you organise your life and get your social network started. Student organisations are active in all the university cities. They organise welcome or orientation weeks to help international students get to know each other and settle in. Ljubljana, Maribor, Koper and Nova Gorica, are four university cities that function like campuses making it easy for you to find accommodation, arrange your student life and enjoy your free time.
Despite the fact that universities and HEIs offer programmes in English it's always good to know some basics (or more) of the language of the host country. Therefore Slovenia offers many courses, summer schools of Slovenian language and culture. There is also an online course www.slonline.si to begin with.
Institutions offer a wide range of study programmes, all accredited by our national accreditation agency. Numerous higher education institutions also have international accreditations ensuring high-quality study programs and organization of studies.