Educational standards in France are very high, with a total of 28 French universities included in the QS World University Rankings 2021. With renowned research facilities and over 1600 English-taught courses, France is popular with Indian international students, who now number over 10,000 each year.

Embassy of France
French Embassy , 2/50-E Shantipath Chanakyapuri; New Delhi 110021, India
+ 91 (11) 4319 6100
Basic information
France is the second largest country in the EU, stretching from the North Sea to the Mediterranean. It has one of the largest economies in Europe in terms of nominal gross domestic product (GDP), and is the fifth largest in the world (IMF 2013). France has an advanced industrial economy and an efficient farm sector. Relations between India and France have traditionally been close in strategic areas such as defence, counter-terrorism, nuclear energy and space. France and India have also signed a landmark Mutual Recognition of Academic Degrees treaty in 2019 with the aim of making student mobility seamless between the two countries.
In 2019, France welcomed 558,000 international students which constituted 5% of the total number of global internationally mobile students last year - making it the world's 5th largest host country for international students.
Basic Education System
France ranks 2nd amongst the countries of continental Europe in terms of the number of Indian students it welcomes - small classroom sizes, well developed research facilities and an internationally acclaimed academic heritage are the major attractions to international students. With over 1600 courses being taught in English, there has been an average increase of 30% every year in the number of Indian students going to study in France.
Visa rules have been made easier and Indian students now enjoy upto 2 years of stayback after their course period with minimal restriction on post-study work. This is the most generous regime for Indian students in the region.
French degrees are granted by a comprehensive network of higher education institutions and world-famous research centres. This network comprises 74 public universities, 26 PRES ("pôles de recherche et d'enseignementsupérieur" or clusters of universities, specialized schools and research organizations). There are also some "Grandes écoles" – uniquely French institutions that cover about 224 engineering schools and 220 schools of business and management, 120 schools of Arts and Design, 4 schools of Architecture, as well as more than 3,000 specialized schools for specific sectors such as fashion, social work, paramedical disciplines, tourism and sports.
The French degrees awarded are based on the European system of Bachelor, Master, and PhD, expressed in credits as defined by the European Credit Transfer System (ECTS). France is one of the forerunners of scientific and technological innovation. It owes this standing to its research capacity and its many achievements in such fields as aerospace, transportation, electronics, telecommunications, chemistry, biotechnology, health and mathematics, successes attested to by the number of French winners of Fields Medals and Nobel Prizes. In terms of costs, tuition fees for higher education vary from institution to institution and between courses. Generally they range from 2770 EUR to 20,000 EUR per student per year for a course leading to a national degree.
Educational standards in France are very high, with a total of 28 French universities included in the QS World University Rankings 2021, of which 7 are within the global top 250. Thirteen French universities feature in the Global Top 400 of the Times Higher Education World University Rankings 2021, of which 5 are in the Top 200 - the highest ranked French Universities being Université PSL (46) and Ecole Polytechnic (87).
Scholarships
France offers a wide range of scholarships across the academic disciplines and there are several ways to finance a period of study or research in France including grants, scholarships, and travel stipends. French Government scholarship schemes available to Indian students include the Charpak scholarship programme and the Eiffel Scholarship programme.
The French Embassy in India, through the recently created Franco-Indian Education Trust offers upto 4.1 million Euros in grants every year exclusively to Indian students and as a result, more than 500 scholarships are awarded every year since 2018.
Campus France is in charge of all facets of grant and scholarship programs for international students. Moreover the French government contributes a large share of the true cost of education at public institutions (about 15000 EUR per student per year), thereby reducing the student's tuition burden. Consequently, tuition fees at France's public institutions are among the lowest in the world, and both international and local students enjoy the same benefits.
For Further Information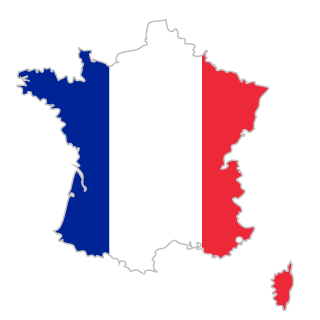 Campus France website:
http://www.inde.campusfrance.org/en
Campus Bourse:
http://campusbourses.campusfrance.org/
Facebook page:
https://www.facebook.com/cfindia
Charpak Scholarship programme for Indian nationals:
https://www.inde.campusfrance.org/charpak-scholarship
Eiffel Scholarship programme available for Indian nationals:
https://www.inde.campusfrance.org/eiffel-scholarship-program-of-excellence
French Scholarships for Indian Students:
https://www.inde.campusfrance.org/scholarships-for-indian-students
Catalogue of English Taught Courses:
http://taughtie.campusfrance.org/
Catalogue of French Taught courses:
https://cataloguelm.campusfrance.org/
Arts programme Catalogue
http://www.campusart.org/
PhD Search Engine
https://doctorat.campusfrance.org/